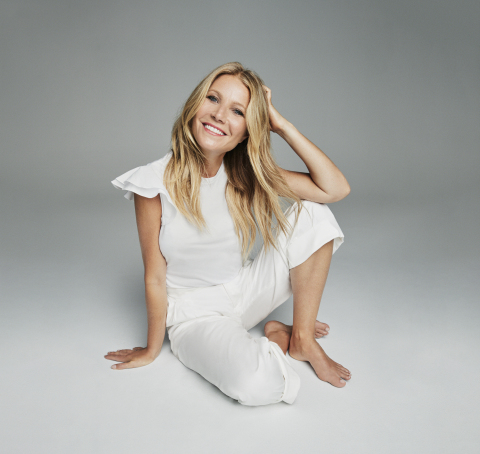 Actress and Goop wellness guru Gwyneth Paltrow is the first global face of Merz Aesthetic's Xeomin.
In this role, Paltrow will be sharing details about what she does to look and feel her best, and will ask women to do the same on social media using #DareToSelfCare.
"For me, beauty is about deepening happiness versus trying to chase youth," says Paltrow in a news release. "And it's no secret that I'm an open book when it comes to trying new beauty regimens, but I want to know what's in a product before putting anything into my body. Finding highly purified and proven products is so important. That's one of the many reasons I started using Xeomin a few years ago."
"Gwyneth and I have been friends born out of mutual respect, which began with a shared desire to be true to yourself and to embrace ones' desire to look and feel your best – the definition of graceful aging," adds Julius Few, MD, Founder of The Few Institute for Aesthetic Plastic Surgery in Chicago. "Like Gwyneth, more and more of my patients tell me they don't want to look different – they just want the outside to reflect how they feel on the inside. Xeomin, which is backed by science, helps give their frown lines a smoother appearance."
The heart of the campaign ties back to Paltrow's philosophy on beauty, which is that women should give themselves the permission to do whatever they want to do in order to feel good. Paltrow and influencers will be encouraging women to take time for themselves and prioritize self-care, especially now.
"It's such an exciting time for Merz Aesthetics and for our flagship brand, Xeomin," says Bob Rhatigan, Global Chief Executive Officer of Merz Aesthetics. "Gwyneth's passion for knowledge and learning, and her deeply personal perspective on beauty and aging, are all qualities we at Merz Aesthetics admire in her, and the values we share as a company. We could not be more thrilled to be partnering with her to educate women around the world about a frown line treatment that is uniquely purified without unnecessary proteins."
This will be the first global integrated marketing campaign for Merz Aesthetics since the Company announced in November 2019 it would be operating independently as the largest dedicated medical aesthetics business globally.