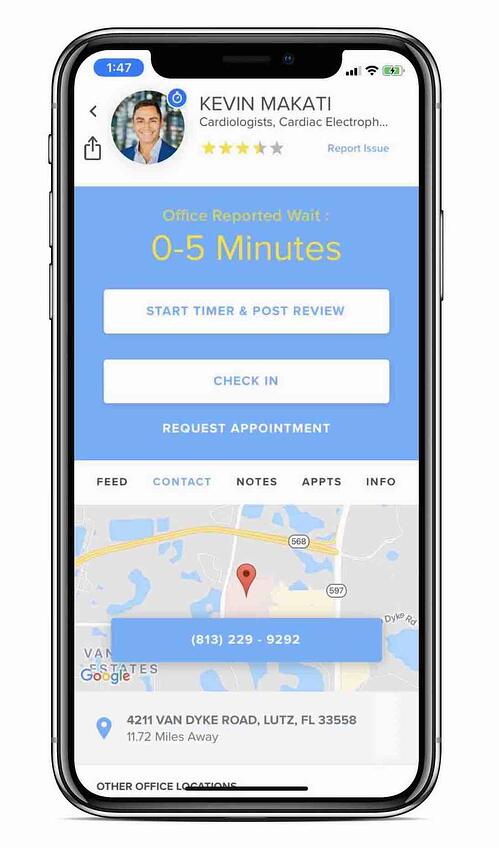 DocClocker, an app that allows patients to receive real-time wait time reporting of their medical providers, enabling patients to avoid long waits in medical waiting rooms and limit COVID-19 exposure risks, now offers DocClocker Remote Check-In.
As practices reopen amid the COVID-19 pandemic, healthcare providers are being forced to rethink the traditional waiting room experience. This new DocClocker feature allows patients to now remotely check-in to their doctor appointments from their car, in addition to receiving real-time wait time reporting; preventing the spread of the highly contagious virus by limiting the exposure of sick patients in waiting rooms.
"Recognizing that the waiting room during the COVID-19 pandemic is a potentially risky place to be, the new DocClocker Remote Check-In enables the healthcare system to function while keeping current best practice recommendations to maintain social distancing," said Dr. Eric Carter, Co-CEO and Co-Founder of DocClocker.
In addition to remote check-ins and receiving real-time wait times, patients can easily locate and select in-network medical providers; selecting by reviewing the provider's specific information and a display of average wait times. Patients can manage appointments through the app, receive appointment reminders, write reviews, and report long waits. DocClocker is free to all patients and is availabe through the Apple App store and Google Play.
Practices can request a free demo by emailing admin@docclocker.com.