The medical aesthetics landscape has changed drastically since the last issue of Modern Aesthetics® magazine was published. In a matter of weeks, practices across the globe closed and the significance of having a robust virtual presence became a pressing need. At RealSelf, we responded by expediting the launch of a virtual consultation feature (realself.com/find) that helps doctors connect with consumers through video-based appointments. We also reached out to our community members to offer our support, and we've stayed in close contact with them to better understand how COVID-19 is impacting their future plans for cosmetic procedures.
Consumers Feel Financial Impacts, but Plan to Proceed with Procedures
With widespread unemployment, it probably comes as little surprise that consumers considering aesthetic services feel the financial impact of COVID-19. According to the results of our survey completed in late April, four in 10 respondents (40 percent) have already been financially impacted by COVID-19, and an additional nine percent expect to be impacted at some point in the future. About a quarter of respondents (24 percent) said they haven't been impacted but are unsure whether they will be in the future, and another 27 percent of respondents said they haven't been impacted and don't expect to be.
Even with nearly half (49 percent) of those surveyed saying they have or expect to be financially impacted, the large majority still plan to move forward with their procedures. In fact, when asked how soon they plan to move forward after their provider's office reopens, 61 percent said they will do so within six months. Another nine percent say they plan to move forward with procedures in six months or more, and 27 percent say they are unsure about timing.
While adjustments will have to be made as we all work to navigate a new normal, the message we've received from the RealSelf audience is clear: Interest in cosmetic treatments remains strong, and consumers are eager to book appointments once it is safe to do so. The three data-based predictions outlined below will provide you with actionable insights to help inform your marketing efforts as you prepare to open your offices in the coming weeks.
Prediction #1: Both consumers and doctors will benefit from flexible work policies
In a RealSelf community member survey sent on March 18, 2020, a small percentage of respondents (three percent) said they were actually more likely to have a procedure due to COVID-19 changes. Of that small subset, more than a third (36 percent) said they were more likely to have a procedure because they were no longer working or were working from home and therefore had more time to recover, while 22 percent said it was because they were no longer working or were working from home and had a more flexible schedule. Other reasons respondents gave for why they were more likely to move forward were hopes for better appointment availability (27 percent) and having more time to research a procedure (11 percent).
The notable takeaway—that work flexibility makes it easier to move forward with a treatment—remains relevant. As many companies plan to extend their work from home policies into later 2020, this new flexibility will likely result in an uptick in appointments that doctors may otherwise not have seen.
Prediction #2: Requests for nonsurgical treatments will increase
In a RealSelf audience survey conducted in mid-March, we asked whether concerns about COVID-19 had made cosmetic consumers reconsider whether to have a surgical or nonsurgical procedure. Only two percent of respondents said they were more likely to have a surgical procedure, but five percent said they were more likely to have a nonsurgical procedure.
Though most respondents said the virus had no impact on their procedure of choice, we predict there will be a marked increase in the number of patients requesting nonsurgical treatments like injectable fillers and toxins, which deliver near-instant results. Consumers on RealSelf report high satisfaction with injectable fillers and toxins, and the convenience of only having to go to one appointment makes them even more attractive at this time. New injectables with longer-lasting formulas will be particularly appealing to consumers.
As the remote workforce spends more time video conferencing, other nonsurgical treatments for the face could also see an uptick in interest.
Prediction #3: Virtual solutions are here to stay
At RealSelf, we're focused on helping practices meet consumer demands, and virtual technology has the ability to play a very big role in that.
Since we launched our virtual consultation feature in April, more than 1,400 doctors have opted in and are seeing, on average, three times higher interest compared to doctors who are not currently offering virtual appointments through RealSelf. Consumers on RealSelf who have had a virtual consultation are reporting high levels of satisfaction, with 94 percent saying they were satisfied with the experience.
Watch Now
Coping with COVID-19: Long-Term Effects on the Cosmetic Market
How quickly will the aesthetic and dermatology markets bounce back? What will be the long-term implications of COVID-19 on patient volume, revenue, staffing, and more for practices? Experts look ahead and make predictions for what the future could look like. Featuring Joel L. Cohen, MD; Doris Day, MD; Steve Dayan, MD; Michael Gold, MD; Mark S. Nestor, MD, PhD; Joel Schlessinger, MD; and Amy Forman Taub, MD.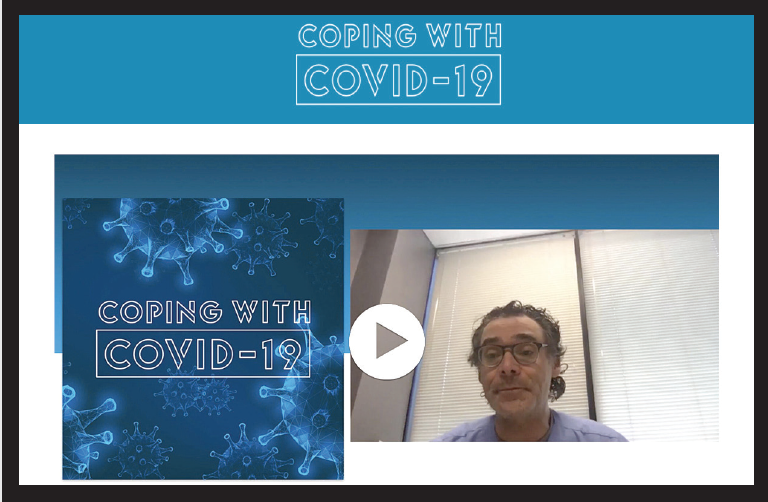 https://modernaesthetics.com/series/coping-with-covid-19-videos/
From initial consultations with patients to post-op patient care, there are promising opportunities within the virtual landscape, and we're actively testing tools and features that will improve the aesthetic shopping experience for both doctors and consumers.
To learn more about virtual consultations on RealSelf and opt in today, visit expert.realself.com/how-can-we-help-2.