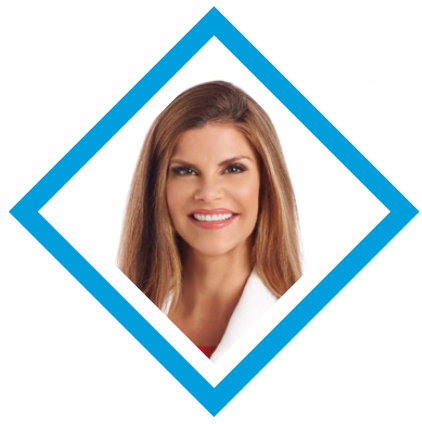 Besides being an accomplished dermatologic surgeon, Dendy Engelman, MD, is a media darling. She regularly graces the pages of Allure, Women's Health, Us, Harper's Bazaar, People, and other magazines and often talks skin care and demonstrates procedures on Dr. Oz, the Today Show, and Good Morning America, among other popular TV shows. Known familiarly as Dr. Dendy, she enjoys setting the record straight on the benefits and risks of skin care techniques and technologies on a national stage.
Dr. Engelman, a dermatologic surgeon at MDCS: Medical Dermatology & Cosmetic Surgery in Manhattan and Hampton Bays, NY, shares some of her most memorable media moments and gives tips on how she manages to stay calm, cool, and collected during live segments.
What was your first media gig?
Dendy Engelman, MD: I did several satellite media tours, local television and cable segments starting in 2010. My first national TV segment was on Dr. Oz in 2015 when I was eight months pregnant with my son. I was a nervous wreck.
Have you had formal media training? Did it help?
Dr. Engelman: Yes. I had media training in 2010 before my first satellite media tour. It was brutally painful, but very necessary and beneficial. Growing up, I never did theater or performances of any sort, so this helped me navigate an unknown space. I have always felt confident speaking to my patients on issues related to my field; however, media training helps you learn to deliver a clear and concise message.
Does having a publicist help you get coverage?
Dr. Engelman: Yes, I have had a publicist for five years now. Having a publicist gives me opportunities to engage with outlets I may not have a personal connection with and to work with the most respected and trusted journalists. My publicist helps prepare me for my speaking opportunities, decide which opportunities are a good fit for me, and hone my messaging. I would advise any expert looking for a publicist to find someone trustworthy with a good reputation in the industry. Take your time and do your homework because this person will be representing you. Their integrity is crucial to conveying your message.
Why do you enjoy working with the media?
Dr. Engelman: My top priority as a dermatologist is protecting my patients against life-threatening issues such as melanoma. My practice allows me to interact with patients one-on-one. It is so important to me to use this time to ensure they are taking proper care of their skin and monitor any concerns. With media, I am able to provide expert advice to many people all around the world at once. My hope is that people become more educated about skin health, take the necessary precautions to protect themselves and ultimately feel empowered to speak to their dermatologist when needed.
Do your appearances result in more patients?
Dr. Engelman:Yes, and my existing patients love to see their doctor on TV. I don't think that being on television makes anyone a better doctor, but it does allow me great reach to be able to share valuable information.
What was your best TV experience and why?
Dr. Engelman: The appearance that I feel the best about is an acne segment that I did recently on "Strahan, Sara, and KeKe." We had one of my patients on with me. She had been suffering with acne and self-esteem issues subsequent to her skin issues. We all talked through her positive experience and the transformation that took place both physically and emotionally for her during the treatment process. The segment felt very natural, comfortable, positive, and uplifting. I am hypercritical of my appearances, and I always review them afterwards to see what went well and what could be improved upon.
How do you prepare for a TV spot?
Dr. Engelman: In the green room, I review my lines multiple times so that I am very comfortable with the verbiage. I find this really helps me deliver information in the most concise way. Right before I go on camera, I take deep breaths and I ground myself by literally feeling my feet. This takes me out of my head and into a calmer space, so I am less nervous.