All health care professionals are doing what they can to help Americans cope with the COVID-19 pandemic. For facial plastic surgeons, COVID-19 has caused an upheaval in their professional lives with office closures and the postponement of all elective procedures.
The CARES Act is helping keep some facial plastic surgery practices afloat as surgeons are faced with difficult decisions on whether to pay or furlough staff as they update protocols and policies and get up to speed on telemedicine.
Many are also donating resources, such as personal protection equipment, to doctors on the front lines, and the American Academy of Facial Plastic and Reconstructive Surgery (AAFPRS) is working with member volunteers and government entities/healthcare systems to potentially assist in placing member ventilators where they are needed most.
Here, three AAFPRS board members share perspectives on coping with COVID-19.
Ed Buckingham, MD
Treasurer, American Academy of Facial Plastic and Reconstructive Surgery (AAFPRS)
Facial Plastic Surgeon, TX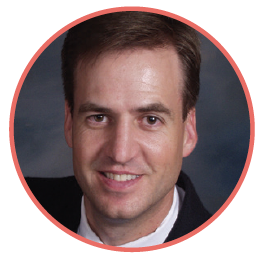 We are living in crazy and uncertain times. Everyone in the world is being affected in one way or another and the medical community in particular with both in the management of the SARS-CoV2 patients and the effect on elective medical procedures. Having a mostly cosmetic practice, our revenue stream has been nearly cut off. We do a fair bit of skin cancer reconstruction, but even those cases are being delayed unless they are predicted to cause significant risk of mortality or morbidity if delayed. I know many practices that have furloughed a great number of employees or even shut down completely and furloughed everyone. Even practice interruption insurance is not being honored as there are pandemic exclusions. Who could have predicted this?
In our specific case, we have been able to retain all of our employees, for now, and have been working diligently to transform our practice to perform video consultations and follow-up appointments, reserving in-person visits only to those patients that need to be seen. We luckily had financial resources saved for just such an interruption. We were only going to be able to sustain this for a couple of months without further financing however, but the Federal Government has stepped up to provide significant relief to small businesses. The CARES Act and specifically the Payroll Protection Provision allows small businesses with 500 or fewer employees to apply for a Small Business Administration loan that will cover all payroll for employees making less than $100,000 and additionally, mortgage, rent and utilities. The loan will be for up to 250 percent of payroll and can be used for other expenses, and if used for those expenses listed above the loan will be forgiven. Even the remainder of the loan not used for those applicable expenses is payable over 10 years at four percent interest. This is a game-changer for small business, more specifically the well-being of their employees!
Theda C. Kontis, MD, FACS
Secretary, American Academy of Facial Plastic and Reconstructive Surgery (AAFPRS)
Associate Professor, Johns Hopkins Hospital
Facial Plastic Surgeon, MD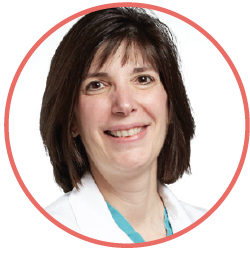 I am in private practice in Maryland with another facial plastic surgeon and a plastic surgeon. We offer skin care and laser services, have two operating rooms, and have 30 employees. On March 20, we made the decision to close our office. It was the right thing to do. Prior to making this decision, the information we were receiving about the pandemic was like a fast-moving train. Although we had two staff meetings a day, the protocols we had instituted in the morning had to be continuously modified by the afternoon. We observed the cancellation of elective surgeries at hospitals, university travel bans (including my daughter urgently leaving her school in Chicago), the postponement of Board exams and meetings, the closure of schools nationwide, and the institution of mandatory telework.
Three specific events on March 19 solidified our decision to close. First, our anesthesia colleagues decided to suspend services. Then, an email from the American Society of Plastic Surgeons recommended that plastic surgeons "cease providing any elective or non-essential services, and provide only urgent/emergent care." Finally, we received the Stanford position on COVID-19, which warned of the risk of nasal surgeries due to a high viral load in mucous membranes. We knew we had to close for our own safety as well as to protect our families, staff, patients, and community. Currently, we are only seeing postop patients and emergencies, with very limited staff, and we are enforcing rigid safety protocols within the office.
Closing the office has not been easy, and at the start of the year, cash flow is difficult. To manage, we have requested vendors limit or reduce charges. To date, all (except our landlord!) have been extremely gracious at waiving fees or postponing charges until we can resume our business. Many vendors have even allowed us to pause contracts. We have furloughed our staff so their benefits can be maintained, applied for state loans and grants, opened a line of credit with our bank, and we are now working on the paperwork for the Paycheck Protection Program (PPP) provision of the CARES Act. We have initiated telemedicine visits when appropriate, and I suspect this will continue long after the crisis ends.
Quite unexpectedly, we were contacted by Johns Hopkins Hospital and asked to provide, if possible, PPEs for their front-line providers. We were able to provide hundreds of gloves and masks and some gowns to the heroes who are caring for the sick. That was also the right thing to do. Through the aid of state and federal financial support, we hope to continue to provide for our staff. We have made these decisions to best protect everyone in our community at large. We will all make it through this crisis together.
Phillip R. Langsdon, MD
Past President, American Academy of Facial Plastic & Reconstructive Surgery (AAFPRS)
Professor & Chief Div. Facial Plastic Surgery, Dept. of Oto-Head & Neck Surgery, UTHSC, Memphis
Facial Plastic Surgeon, TN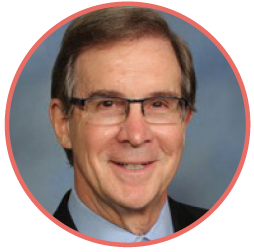 The sudden appearance of the virus and the subsequent necessity of health safety precautions has had a dramatic impact on our patients, families, staff, and offices. Facial Plastic Surgery offices are a unique but highly beneficial segment of medicine. Some are totally cosmetic, some totally reconstructive/trauma and some a mix. Each type of practice has been impacted in similar, but some in uniquely specific ways. My practice is 100% cosmetic and the impact was swift and complete!
First, we have stopped seeing patients except for necessary post-surgical visits (removing sutures/clips, drains, dressings, etc.), and certainly we are not seeing new cosmetic patients. We have spaced those post-op visits out so that we avoid more than one patient in the waiting area at a moment in time. Of course, we have instituted basic screening for viral symptoms, we stay distant from patients unless we need to examine or remove sutures, etc., and we wear N95 masks; however there are studies that indicate N95 masks might not be as protective to health care providers as we hope.1
As an operator of a state-licensed surgical facility, that is a cornerstone of our facial plastic surgical services, we have also been notified by the State of Tennessee to transfer our surgical gowns, masks, and other supplies to the local National Guard in order to help with any potential need here in Memphis; we may also need to transfer our anesthesia machine. So, we have stopped all surgery with no concrete idea of when we will begin again.
The cessation of all of our services is necessary in order to conserve supplies for the need ahead and prevent viral spread by unnecessary human contact. At the moment, Memphis area hospitals have a handle on needed care and we certainly want to do everything we can to help contain and control the damage this virus is causing and set aside our needs for those who are sick and who will become sick.
As our office and surgical facility has been reduced to a state of zero activity, the income used to run our offices has also halted. We do understand that we are, in fact, in a business, and we must contemplate the aftermath. After we get through this, we will go through a period of time without the supply resources needed to gear up our practice again, and then we may be at the mercy of an agency to return our anesthesia machine and supplies. We also don't know when our normal suppliers will be able to replenish our office and surgical facility in order to begin to treat patients again.
We are seeing no new consultations for surgery, laser treatments or injections, and all surgery has been cancelled. Many patients have been removed from the future schedule. We and our patients have no idea if or when we will begin treatment again, and we have no idea if any of these patients will elect to seek future treatment. Most all of these patients have been refunded or are in the process of being refunded their fees. Because these surgical cancellations are no fault of any patient, our office will sustain the unexpected expense of any credit fees.
The big issue for all offices is...our staffs. While there is nothing to do, no patient to treat, we are operating with a skeleton crew. How long this will go on will determine what each office is financially capable of doing to continue to support our valued staff family. This financial reality will be different for each facial plastic surgery office, but it will surely be difficult. No matter, we will get through this...whatever it takes!
The reality is that my main concern is stopping this virus! There will be no patients, no office, no surgery...anything...if this virus multiplies into a national health disaster. I'm happy to contribute our supplies and equipment as is needed to help others and I'm planning to sustain my staff for the foreseeable future. But, beyond that we may be called to do more. I am first a physician, before a facial plastic surgeon and my wife is a nurse practitioner and has worked with me my entire career. Since our children are raised, if the call comes, we are both available, ready, and willing to back up our primary care peers who are already on the front lines for us today! God speed!
1. Radonovich LJ, Simberkoff MS, Bessesen MT, Brown AC, Cummings DAT, Gaydos CA, et al. N95 Respirators vs Medical Masks for Preventing Influenza Among Health Care Personnel. JAMA, 2019; 322 (9): 824 DOI: 10.1001/jama.2019.11645
---
COVID-19 Updates: Impact and Industry Response
The COVID-19 pandemic has forced many aesthetic offices to close, greatly reduce hours, or shift to a telemedicine model. This situation continues to evolve and its impact on the industry as well as the industry's response changes daily. Modern Aesthetics® is offering special coverage of how COVID-19 is affecting the dermatology and aesthetic industries, strategies for coping, and potential ways to help. Visit ModernAesthetics.com/COVID-19 for updates. We hope all of you are staying healthy!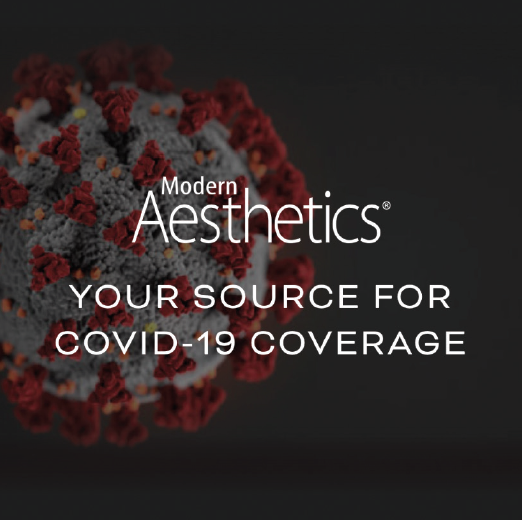 ---
Neauvia's Zaffiro Offers Two-Part Solution to Skin Rejuvenation
Neauvia introduced Zaffiro to the media at an event held in New York City's Hudson Yards, featuring New York City dermatologist Amy Lewis, MD.
Launched in the US in late 2019, the Zaffiro device is a dual facial rejuvenation system combining water peeling for skin clarity and skin tightening to support long-term neocollagenesis.
"Zaffiro uses dual modality of hydro-exfoliation/infusion technology along with dermal heating to stimulate and support collagen and elastin," says Dr. Lewis, Director, Lewis Dermatology and Associates in New York City. "This device can be used comfortably and effectively for both facial and body areas."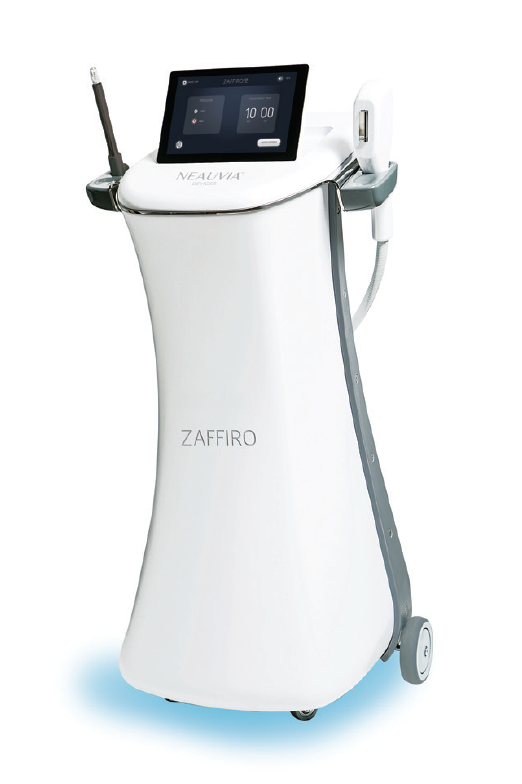 An in vivo clinical trial showed up to a 40 percent increase in fibroblasts 21 days after one Zaffiro treatment, the company reports. In the same trial, a heightened level of CD31 indicated a lasting increase in angiogenesis 21 days post-treatment.
There is no downtime with the new procedure. Patients typically have a series of three to four treatments for optimal improvement, but some results can be seen after a single session.
Neuvia also recently launched their Advanced Care System line of serums, creams and a mask, all of which can complement Zaffiro treatments.
---
BTL Introduces Emsella Applicator for Emsculpt Platform
BTL is launching the new Emsella applicator with up to 2.5 Tesla (T) to treat all forms of male and female urinary incontinence. Building upon the existing clearances for Emsculpt for the abdomen, buttocks, thighs, arms and calves, the new Emsella applicator makes Emsculpt the first system to treat the whole core and provide patients with a holistic solution to strengthening their pelvic floor.
For the best results, four 28-minute non-invasive treatments over the course of two weeks are recommended.
The Emsella applicator is specially designed to restore neuromuscular control and rehabilitation of weak pelvic muscles. "A 2007 study in The Journal of Women's Health Physical Therapy concluded over 65 percent of women who suffer from abdominal separation have a pelvic floor disorder, so we know that there was a need to provide a solution for the whole core," says Carolyn Delucia, MD.
"Since launching EMSCULPT in 2018, we've seen growing demand from physicians and patients to combine our two innovative and beloved treatments for a complete solution for the whole core," shares John Ferris, VP of US Marketing, of BTL. "Patients coming for muscle toning are often ideal candidates for pelvic floor treatment."
---
Cynosure Launches Potenza RF Microneedling Device
The FDA recently cleared Cynosure's Potenza, a four-mode radiofrequency (RF) microneedling device. The Potenza device comprises four modes (monopolar or bipolar, delivered at either 1 MHz or 2 MHz frequency) for shallow and deep microneedling treatments for patients on a single system. The device's monopolar RF mode delivers energy across a large area of tissue for deep heating and skin tightening through soft tissue coagulation on the face and the body. The bipolar RF mode offers concentrated delivery of energy to treat superficial tissue and rejuvenate skin. The device is also equipped with Tiger Tip technology, semi-insulated needles which allow practitioners to expand the treatment zone and address more tissue per treatment for quicker sessions without sacrificing the epidermis. The device is armed with a single-needle handpiece to target and improve blemishes.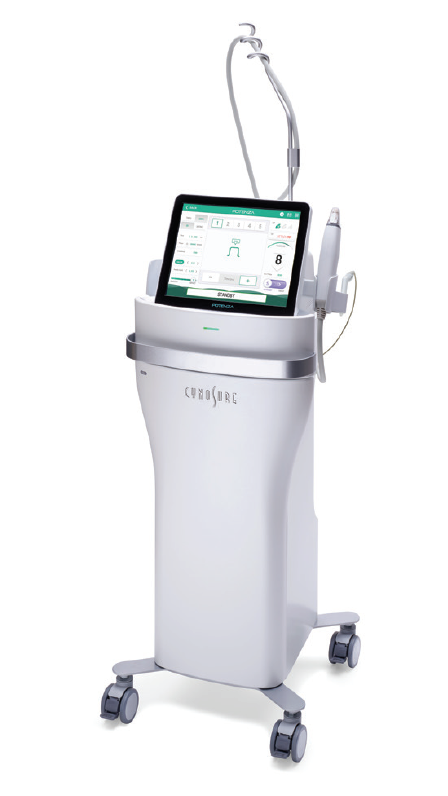 "Our goal at Cynosure is to provide our customers with revolutionary technologies so they can consistently deliver outstanding results," says Todd Tillemans, Chief Executive Officer of Cynosure, in a news release. "Potenza takes the microneedling category to a new level by offering unprecedented flexibility for doctors, which translates to personalized treatments and satisfied patients with exceptional outcomes."
"Potenza is a highly advanced RF microneedling device with versatility that is unmatched," adds Dr. Robert Weiss, MD of Maryland Dermatology Laser, Skin and Vein Institute in Hunt Valley, MD. "The device's four modes allow me to individualize and optimize treatments for my patients who seek out our practice for having the most effective and state-of-the-art technologies."
Potential side effects include temporary redness, temporary tingling, and burning sensation while receiving treatment.
---
Ortho Dermatologics' Dermatology.com Site Offers Telemedicine Option, Including for Aging
Bausch Health Companies Inc. and its dermatology business, Ortho Dermatologics, launched a new telemedicine platform on Dermatology.com, the first non-reimbursed, cash-pay prescription program in dermatology in the United States. The enhanced website will offer patients the ability to consult with a health care professional, order, and potentially receive a prescription on-demand for many of the branded dermatology products available in the program.
"At Ortho Dermatologics, we understand that patients with certain skin conditions, particularly acne and fine lines and wrinkles, can face multiple barriers to getting the skin care treatments they need," says Bill Humphries, president, Ortho Dermatologics. "By providing an on-demand solution where patients can conveniently consult with a medical professional online, order our clinically proven medicines directly, and receive prompt delivery, we believe we can deliver the best possible experience and access for patients."
To use the new telemedicine service on Dermatology.com, patients are required to submit a photo of their skin-related need and other information on their health, medical history, and lifestyle via their mobile device or desktop. Once the submission is placed, which takes approximately three minutes, the patient will receive an email confirmation stating that their submission is being reviewed by a health care provider. Typically within 24 hours, the health care provider will either provide the patient with a prescription for one of the company's branded prescription products available on the site, based on the assessment by the health care provider, or recommend the patient visit a board-certified dermatologist if the skin condition warrants an in-person consultation. Some products, such as Solodyn (minocycline hydrochloride) extended release tablets, Efudex (fluorouracil) topical cream, 5%, and Aldara (imiquimod) cream, 5%, which are for more serious skin conditions, will require an in-office visit instead. To help these patients connect directly to a board-certified dermatologist, the site will feature a direct link to the American Academy of Dermatology Association's Find a Dermatologist locator.
Through Dermatology.com, patients have direct access to many of Ortho Dermatologics' proven, high-quality, branded dermatology medicines. The products available on the site include Retin-A (tretinoin) cream as well as newer products such as Altreno (tretinoin) Lotion, 0.05%. The company also recently added four more products to the program, Solodyn (minocycline hydrochloride) extended release tablets, Renova (tretinoin cream 0.02%), Loprox shampoo (ciclopirox 1%), and BenzEFoam (benzoyl peroxide emollient foam 5.3%/9.8%), bringing the total product count to 15. The addition of BenzEFoam 5.3% also marks the site's first over-the-counter option for patients.
Since its launch in March 2019 , Dermatology.com has helped thousands of patients get access to branded dermatology products at transparent prices through participating pharmacies, including all Walgreens US retail pharmacies.
---
Aaron Burton Named CEO at Sciton
Aaron has spent the last eight years at Sciton growing the Aesthetic Sales Team, Women's Health Group, International Sales Team and more recently operations in our World Headquarters in Palo Alto, CA.
"He has devoted his career at Sciton to pushing boundaries and motivating teams to reach new records. He has made it widely known that his vision for the future is about maintaining the Sciton culture while forging forward with a growth mindset. Paramount to that success is taking care of our people who in-turn wow our customers with amazing service. That's an admirable quality from any leader and our global team is extremely excited to see what the future holds," says Jim Hobart, Founder and Chairman.
---
Lumenis Launches Stellar M22 Platform
Lumenis Ltd. is launching the Stellar M22, a multi-application platform that builds on the heritage of the M22 by adding even more bells and whistles. The new Stellar M22 is now available in the USA and Europe.
"Lumenis is thrilled to introduce the new Stellar M22, our next-generation in multi-application devices, enabling treatment of over 30 skin conditions and hair removal across skin type, gender and age," says Tzipi Ozer-Armon, CEO of Lumenis, in a news release.
The Stellar M22 is built and based upon Lumenis' original M22, and continues to carry out all treatment capabilities including treatment of vascular lesions, skin texture, tone, and hair removal, but with upgrades that make for a further amplified experience.
Stellar M22 includes improved user interface with a larger screen that enables a faster treatment time and more comfortable viewing from a distance. In addition, the Stellar M22 provides a new ergonomic IPL hand piece design and longer SapphireCool Lightguides for better visibility of the treatment area.
"Lumenis is the pioneer in IPL, from the PhotoDerm to the M22, all of which were and are the gold standard," says Mitchel Goldman, MD a dermatologist in San Diego, California. "The Stellar M22's efficiency is second-to-none with improved patient comfort, speed, versatility, reliability and results with better outcomes. At the end of the day, we offer patients treatments that work, which translates into increased patient satisfaction and increased profitability."
FDA Clears Wontech's Sandro Dual Laser
Wontech's Sandro Dual is a hybrid Nd:YAG & Alexandrite laser device.
---
FDA Clears Wontech's Sandro Dual Laser image
The FDA granted 510 (K) marketing clearance to Wontech's Sandro Dual, a hybrid Nd:YAG & Alexandrite laser device.
In the hybrid mode, by irradiating a short time difference between two wavelengths of 755nm and 1064nm, the laser accurately hits its target using less energy for more effective and quicker hair removal and whitening without damaging surrounding tissue. In addition, the device's Skin Cooling Spray system minimizes patient discomfort such as pain, swelling, and redness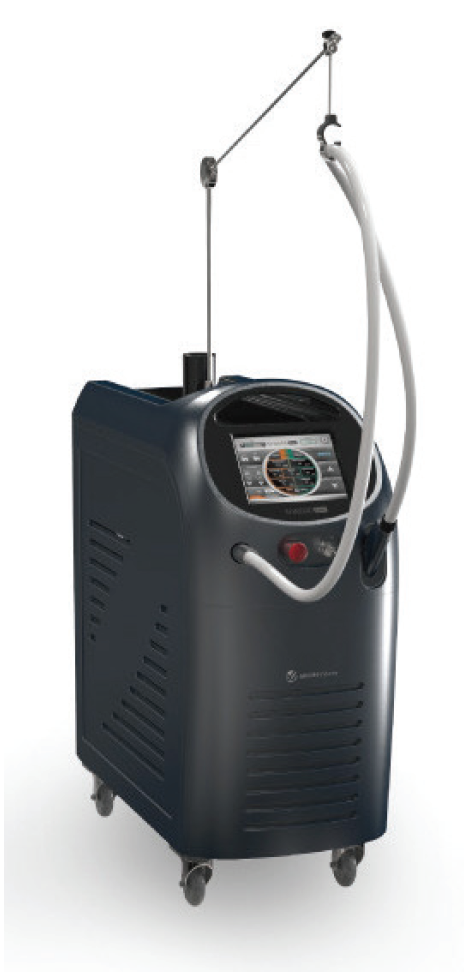 "We were delighted to receive FDA clearance with the effectiveness and stability. With this clearance, we will accelerate into global markets all around the world, including the US and Europe," says Seung-woo Song, Chief of the US branch of Wontech.
Annual AAFPRS Survey Results
Facial plastic surgery procedures increased six percent last year compared to 2018, according to the American Academy of Facial Plastic and Reconstructive Surgery (AAFPRS) 2019 survey results. The average number of non-surgical procedures is up 13 percent compared to 2018. In fact, 85 percent of the total number of procedures performed by AAFPRS members is now minimally invasive non-surgical procedures with skin treatments (up 39 percent), fillers (up 13 percent), and Neurotoxins/Botox (up 12 percent) topping the list. The Botox/Neurotoxins category has seen the largest growth of all procedures with a 50 percent jump compared to 2013, the survey showed.
The most common surgical procedures performed by AAFPRS members in 2019 were rhinoplasty, facelifts (including partial facelifts), and blepharoplasty). The number of facelifts performed in 2019 increased by 3 percent last year while forehead lifts increased 6 percent in 2019 (from 13 percent in 2018 to 19 percent in 2019).
Selfie-awareness continues to influence consumer behavior at a rapidly growing pace. In 2019, a full 72 percent of AAFPRS members report seeing patients seeking cosmetic procedures to look better for their selfies—up 15 percent from 2018!
People still care about their profile pics, too. AAFPRS members report that in 2019 more patients were seeking cosmetic procedures due to dissatisfaction with their profile images—an 11 percent increase compared to 2018.
"Our annual statistics continue to show significant increases in the social media category," says Nashville.-based facial plastic surgeon Mary Lynn Moran, MD, president of the AAFPRS. "Clearly social media remains a huge incentive to have some work done with even more surgeons than last year reporting that patients are seeking cosmetic procedures to look better in selfies, Instagram, Snapchat, Facebook Live, and other social channels."
"Thanks to well-documented lifestyles, millennials certainly know the power of social media and their image. And with many treatments and new techniques available that offer subtle yet effective outcomes, this younger generation now indulges in having some facial tweaks and tune-ups at their facial plastic surgeon's practice," adds Dr. Moran.
AAFPRS members note there is more emphasis on "prejuvenation," a term coined by the AAFPRS in 2016. More patients are having minimally invasive procedures as preventive measures, to maintain a youthful appearance and slow the aging process before it starts. In fact, 73 percent of AAFPRS members believe there will be a greater emphasis on earlier maintenance for patients starting in their 20s-30s, to forestall bigger procedures and surgery for longer.
In addition, in 2019, 74 percent of facial plastic surgeons report an increase in minimally invasive procedures (neurotoxins, fillers, skin treatments) in patients under age 30. In fact, this year's survey reveals a 32 percent increase in this category since 2016 (56 percent to 74 percent, respectively).
Celebrities continue to influence facial plastic surgery requests. More than three-fourths of AAFPRS members (84 percent) agree that celebrities impact patients' desire for cosmetic procedures. This number is up six percent from 2018, with a 21 percent increase versus 2016. The trend of patients requesting the same procedure that celebrities are having done also increased four percent compared to 2018.
AAFPRS members believe makeup billionaire Kylie Jenner and reality star Kim Kardashian are the celebrities who most influenced cosmetic surgery requests for women, while actors Brad Pitt and Bradley Cooper are the most influential male celebrities.
According to AAFPRS members, a patient's top concern when deciding to undergo facial plastic surgery in 2019 was finding the right doctor (33 percent) to perform a procedure. A natural result is also paramount. According to 29 percent of members, "looking unnatural" is another top concern for patients considering cosmetic enhancements.
The 2019 AAFPRS annual member survey was conducted in December 2019 by ACUPOLL PRECISION RESEARCH through an online survey from a select group of the organization's 2,200 members.
---
Molly Sims Named New SoME Skincare Brand Ambassador
Molly Sims is Brand Ambassador for Aesthetics Biomedical's SoME Skincare That's All You, a patented personalized Platelet Rich Plasma (PRP) skincare for at-home use.
SoME That's All You is combined with your PRP by your doctor. Refrigeration is required to maintain maximum platelet viability over 90 days.
"We are huge fans of Molly and really admire her authentic approach to sharing beauty expertise with this amazing community she's built on multiple platforms. She is a tremendously talented model and actress, but also has a gift of being able to connect with people from every background and region because of her down-to-earth honesty and transparency. Through Molly's confidence in her own skin, she exemplifies what modern beauty means in her own unique way, which aligns perfectly with Aesthetics Biomedical's PRP based Skincare That's All You," says Sheldon Larson, Chief Marketing Officer of Aesthetics Biomedical.
Molly has been a longtime advocate for PRP, stating, "I'm a huge believer in PRP! Years ago my dermatologists introduced me to PRP in conjunction with microneedling treatments. I instantly became obsessed with it, so it was a dream come true when I found out that Aesthetics Biomedical developed SoME because I now have the unprecedented ability to harness the benefits of PRP at home in my daily skincare!"