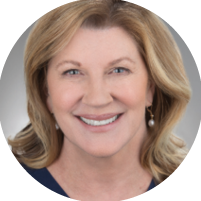 In every issue, Modern Aesthetics® magazine asks top cosmetic dermatologists about the newest cosmeceuticals that they are offering to patients. Here, Suzanne Kilmer, MD, Founder of the Laser and Skin Surgery Center of Northern California, raves about Colorescience Total Protection with EnviroScreen Sport Stick SPF 50 and the Color Balms SPF 50.
What are Colorescience Total Protection with EnviroScreen Sport Stick SPF 50 and Color Balms SPF 50?
Suzanne Kilmer, MD: These are sunscreen sticks that are perfect for on-the-go ultraviolet, blue light, infrared radiation, and pollution protection. The Sport Stick is compact and great for active adults and kids. It is so easy to re-apply quickly and mess-free!
The Lip and Cheek Color Balms SPF 50 provide protection and beautiful color for the lips and cheeks with the benefit of the same comprehensive environmental protection. This product nails it when it comes to look and feel. Plus, you can't top its level of protection.
The Colorescience Total Protection family of products are formulated with EnviroScreen Technology, which includes triple-coated mineral actives combined with antioxidants and hydrating ingredients. Their formulas are unique, because they not only neutralize free radicals but actually have been shown to reduce the formation of free radicals generated by UV rays and pollution. They have the Skin Cancer Foundation Active Recommendation's Seal, and the EnviroScreen testing was published last year by Eric Bernstein, MD, et. al. in Journal of Cosmetic Dermatology. The published tests prove the levels of protection from UV, HEV/Blue Light, and pollution.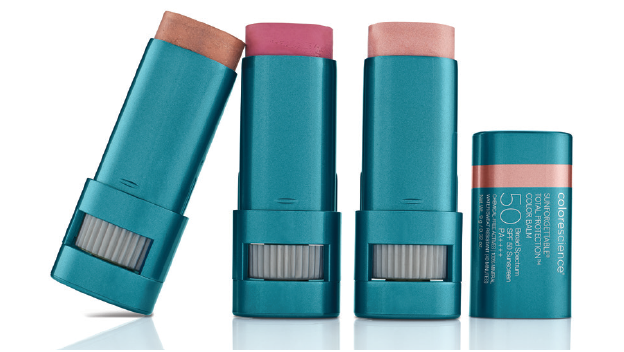 How long have you been recommending these products?
Dr. Kilmer: I was able to test the products when they first launched in March and our office has fallen in love! We have been recommending them to patients ever since, along with all their powdered sunscreens.
What are the actives?
Dr. Kilmer: Both products contain triple coated all mineral, non-chemical actives. The Sport Stick SPF 50 has 13.5% zinc oxide and the Lip and Cheek Color Balm SPF 50 are 12.5% zinc oxide. These percentages are excellent for delivering UV protection. As an active outdoor person who loves the water, I also appreciate that the products are water-resistant and reef safe. The other specialty ingredients are also therapeutic. Iron oxides deliver blue light protection and the antioxidants provide protection and defend against blue light and infrared radiation. Both products also include hydrating ingredients to increase moisturization and aid in skin barrier function.
How do you suggest that your patients use theM?
Dr. Kilmer: The Sport Stick SPF 50 is ideal for active patients who are on-the-go. It glides on easily and blends in effortlessly for a sheer, dry-touch finish. Because of its compact size, it can easily be kept in your pocket. It is going to be great for skiers.
The Color Balms SPF 50 are a fun way to protect the lips and cheeks. There are a few shades to choose from, so patients can choose the one they love best. My favorite is Berry. For the lips they can wear the Color Balms alone or apply a gloss on top if they prefer that look. Colorescience has a great all-mineral SPF 35 lip gloss, too.
I cannot emphasize enough the importance for patients to bring the Color Balms with them wherever they go and reapply at least every two hours. It's easy to reapply, feels good on the lips, and will keep skin protected from UV induced damage.
What type of results are your patients seeing with regular use?
Dr. Kilmer: Their skin is healthier and not as impacted with the damaging effects of the sun and environment. With sunscreen products, consistent use is the best way to achieve results. With daily use most products will last up to three months. We know our patients are consistent because they come back to purchase more and buy some for their loved ones.
How does this sunscreen stick stand apart from sunscreens on the market?
Dr. Kilmer: The Sport Stick is unique because it glides on easily, it has a slight white appearance so you can see where you apply it but then it blends in effortlessly and doesn't require aggressive rubbing, which can be irritating to sensitive skin. Again, their patented triple coated minerals formulation demonstrated excellent sun protection as verified by Bernstein et al's peer-reviewed publication.
What other products or procedures complement the use of these products?
Dr. Kilmer: Sunscreen is essential for every person on the planet. Because UV protection is key for anti-aging benefits and, even more importantly, for reducing skin cancers including melanoma, these products are ideal to use after any aesthetic procedure and definitely are important when using physician dispensed skincare. It's about finding the right sunscreen delivery and "feel" that patients will actually want to use. Colorescience products definitely do that. The Color Balms are a fun way to promote lip protection, which is super important… especially if you have a history of skin cancer. People don't realize skin cancers on the lips can be more aggressive than skin cancers found on your body. You can use these products easily on your ears and where hair has thinned out which are other areas that are often missed with sunscreen use and therefore have a high incidence of skin cancers. Both products can be used on top of other skincare and they are easy to use on the go, and they can be reapplied on top of a sunscreen lotion or cream.