The Skinny on Anti-Cellulite Products
As many as 85 percent of adult women have cellulite and there's little they wouldn't do to get rid of it. They would knead it, zap it, slather caffeine crystals on it, and shell out big bucks for expensive lotions and potions. A search on Amazon reveals 48 pages worth of products and devices claiming to help smooth cellulite.
Unfortunately, "most cellulite creams typically do not work well," says Jeanine B. Downie, MD, FAAD, director of image Dermatology PC in Montclair, NJ.
Some anti-cellulite products stand out from the crowd, she says.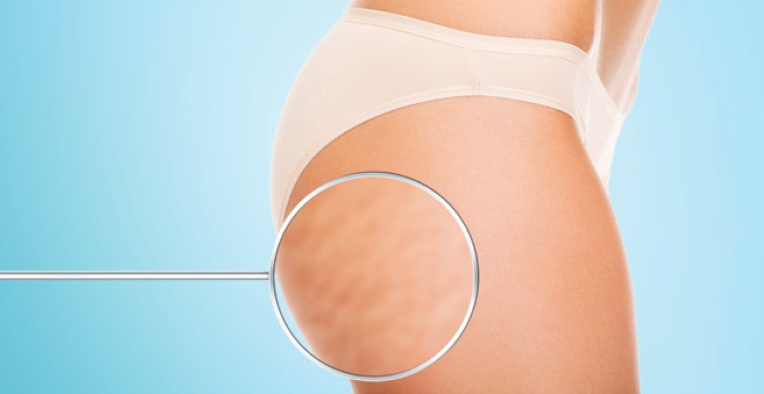 "The main topical cosmeceutical body cream that works the best is Alastin's with TriHex technology. This cream helps to smooth the skin and works alone or with non-invasive fat melting devices."
There's also a lot of excitement about Endo Aesthetics' Qwo (collagenase clostridium histolyticum-aaes), an injectable treatment for moderate to severe cellulite of the buttocks in adult women. When fat in cellulite-prone areas swells and expands, the septae tether the skin, which causes cellulite. Qwo targets and lyses collagen tethers to release the skin dimpling and smooth skin. It was recently FDA approved and will be released Spring of 2021.
Still, she adds, "everybody needs to keep in mind that regular exercise does make the appearance of cellulite look better."
For more on Qwo, see "Coming and Going."
---
New Products
Anti-Tech Serum, Foster's Lab
Foster's Lab launched its debut product—the Anti-Tech Serum. This serum helps protect skin against harmful factors like blue light. Formulated with Cacao Seed Extract, Bakuchiol, Vitamin C Booster, and a proprietary blend of other ingredients, the light, gel-like Anti-Tech Serum works its benefits as soon as it is applied to the skin to create a shield against blue light to enhance skin's vibrancy and youthfulness. fosterslab.com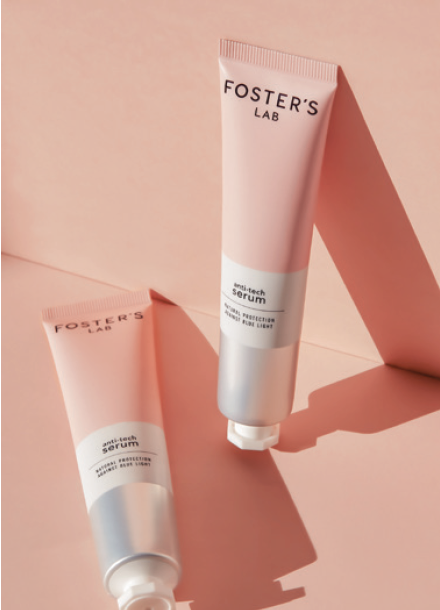 Physical Defense Sunscreens and Daily Hydro-Drops, Obagi
Obagi introduced three new products. The new SUZANOBAGIMD Physical Defense Sunscreens, available in broad spectrum SPF 40 and tinted SPF 50, are both rated PA++++ and defend against 5 light sources, including high energy visible light (HEV), or blue light, visible light (VIS), and infrared radiation (IR). The Physical Defense Sunscreens are lightweight, residue-free, formulated with titanium dioxide and zinc oxide, and fortified with powerful antioxidants to defend against free-radicals while preventing oxidative stress in skin as well.
Obagi Medical Daily Hydro-Drops are formulated with Isoplentix technology. Daily Hydro-Drops harness Vitamin B3, Abyssinian Oil, and Hibiscus Oil in their purest forms, rich in antioxidants such as phytosterols, and omega-9, and omega-6 fatty acids, to support the essential components of the skin's natural barrier. obagi.com.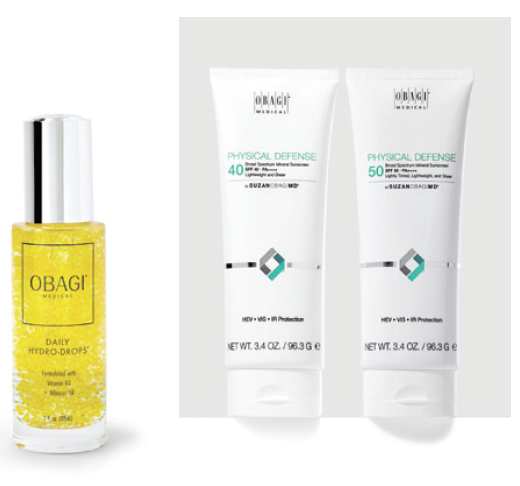 Summer Body Package, DMK
DMK is offering a new summer body package that includes three products. Maximum Moisture is formulated with healthy skin oils, lipids, and allantoin to soothe and hydrate, as well as antioxidants. This product is for dry or irritated, chapped, or sun-exposed skin. The Hydra Louffa offers a newly improved formulation with caviar lime, lemon balm, wild cherry bark, along with a microbiome-friendly blend with green tea and coconut. A non-granular body gel is designed to cleanse and exfoliate. The kit also includes a travel SPF 30 Sunscreen. This kit is available to licensed US DMK clinics at program one or higher. dannemking.com