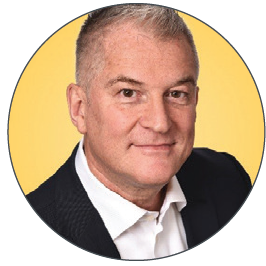 Cynosure was born three decades ago with a mission to harness the power of lasers and light-based technology to improve people's lives via medical and aesthetic treatments. Bold, provocative thinking is in our DNA, and it remains a source of pride for Cynosure. As the global leader in medical aesthetics, Cynosure is present on five continents and sells in more than 130 countries through partners and distributors. By serving the diversity of the global population, we have developed a robust understanding of how technology can benefit all skin types with all skin indications. We believe that true innovation is balanced with exceptional safety and clinically-proven efficacy.
With recent investment by Clayton Dubilier & Rice, LLC, Cynosure is as strong as ever. They acquired the company on the merits of its footprint in the aesthetic space, its impressive team, and its history of innovation. Our attention will focus on areas where we can influence a positive disruption, particularly in terms of efficacy, downtime, and pain, while also reducing the practice management burden and improving the ROI for practitioners.
At Cynosure, we are purpose-driven, and we are committed to our customers. Our foundation is our outstanding technology, reliability, quality, highest levels of service, clinical training, and practice management support. Our future is the advancement of modern beauty— based on combination treatments rooted in the very unique and differentiated benefits of energy based devices.
—Todd Tillemans, CEO, Cynosure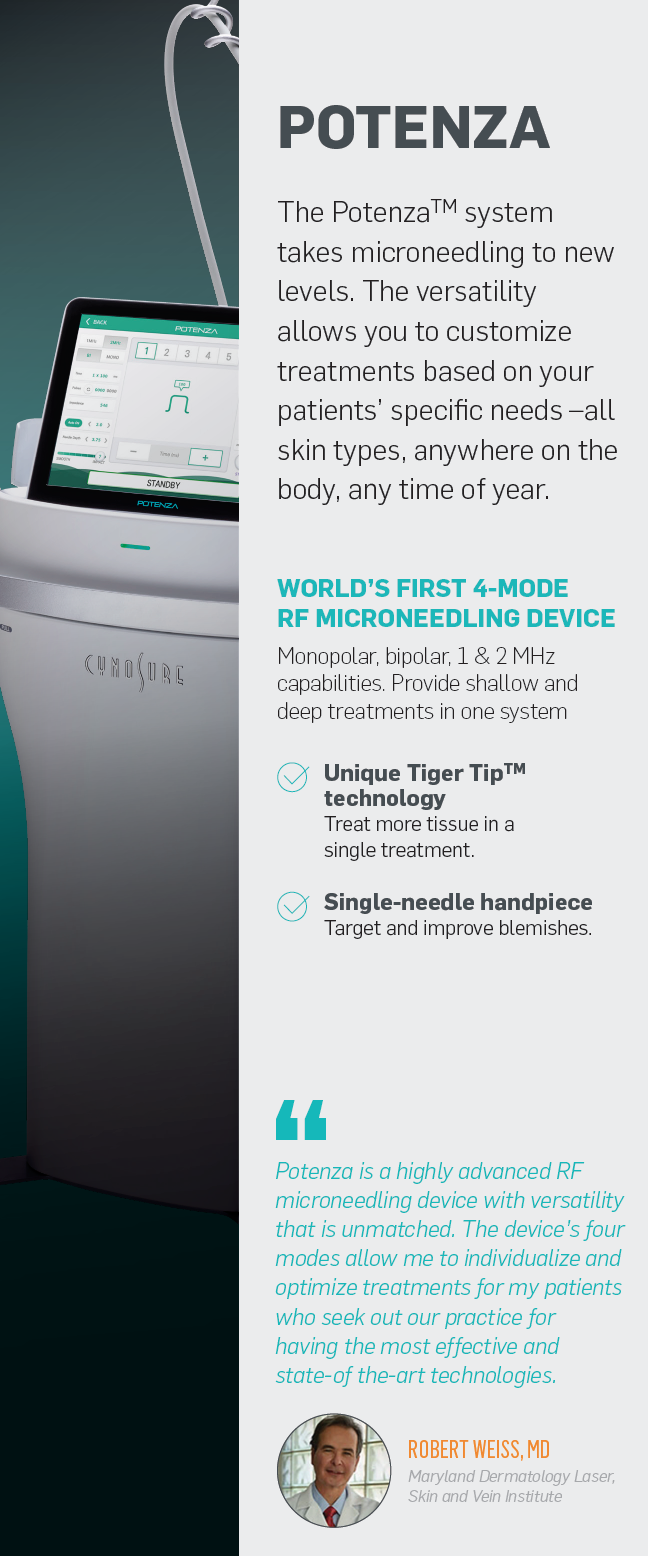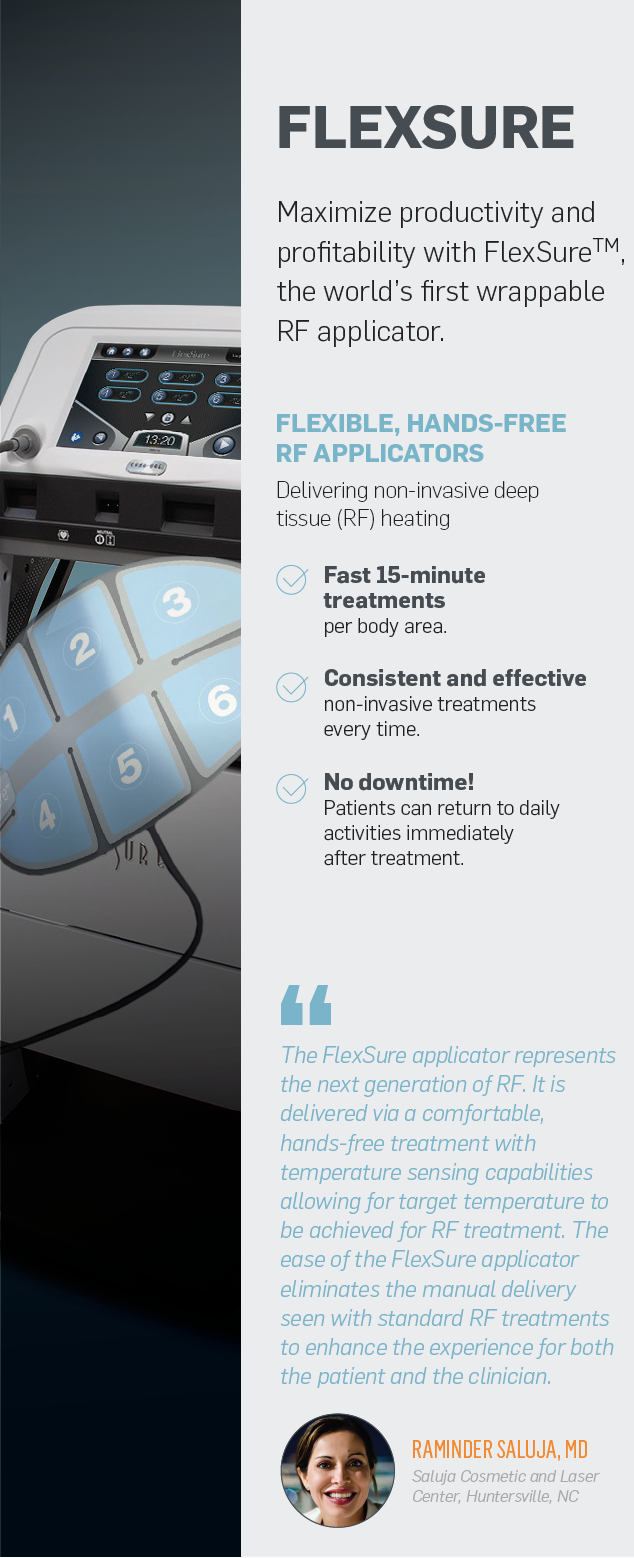 This article is sponsored by Cynosure, LLC. The FlexSure RF applicators are available in the United Stated and Canada only. The Elite iQ workstation is not yet available in Canada. The Potenza RF Microneedling treatment is available in the United States only.