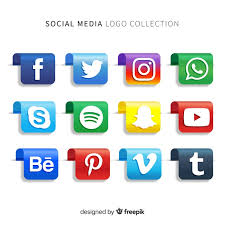 'Low-selfie' esteem may be a gateway to cosmetic surgery acceptance, a new study in JAMA Facial Plastic Surgery suggests.
Researchers from Johns Hopkins in Baltimore surveyed 252 adults aged 18 to 55 on their social media use, their self-worth and their interest in plastic surgery. People who used social media platforms that are more visual like YouTube, Tinder and Snapchat were more likely to consider plastic surgery to be a positive option. What's more, people who regularly use filters when posting selfies, have removed selfies because they weren't edited or enhanced to their liking, or based their self-worth more on their appearance were more likely to see plastic surgery in a positive light, the study showed. None of the survey respondents had undergone any cosmetic surgeries.
Overall, YouTube and WhatsApp social media users had lower self-esteem scores than nonusers, as did photo editing platform users of VSCO and Photoshop. "These findings could help to inform discussions between patients and physicians regarding expectations and outcomes of cosmetic surgery," the researchers conclude. "However, the results aren't representative of most patients seeking cosmetic surgery because of the young age of survey participants."
An editorial accompanying the new study seeks to quantify our selfie obsession and expose some of the darker sides of social media use or overuse. Nearly
650 billion selfies are posted each day worldwide, and selfies are more pervasive on some platforms than others. On Snapchat, 74 percent of all shared images are selfies, writes Michael J. Reilly, MD, a facial plastic surgeon at MedStar Georgetown University Hospital in Washington, DC.
"Selfies and social media are an inescapable part of modern culture and appear to be collectively contributing to lower self-esteem among users," he writes.
Many times digitally enhanced photos cause low esteem on the viewer as well as the poster, "leading to an overall increase in anxiety and depression among social media users."
He continues, "facial plastic surgeons are uniquely positioned both to directly help our patients improve self-esteem and to refer for mental health care when there are concerns that go beyond the knife and needle."