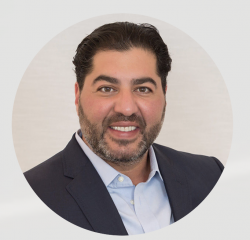 Newport Beach, Calif.-based plastic surgeon Arian Mowlavi, MD is now a member of RealSelf's Medical Advisory Board.
"RealSelf is a leader in plastic surgery patient education and I am proud to a member of their Medical Advisory Board," says Dr. Mowlavi of Cosmetic Plastic Surgery Institute, in a news release. "Their website is a true resource for patients."
"Dr. Arian Mowlavi is an excellent addition to our Medical Review Advisory Board," says Maureen Ezekwugo, Chief Customer Officer at RealSelf. "His clinical expertise and commitment to education helps RealSelf create content that empowers prospective patients to make smart aesthetic decisions."