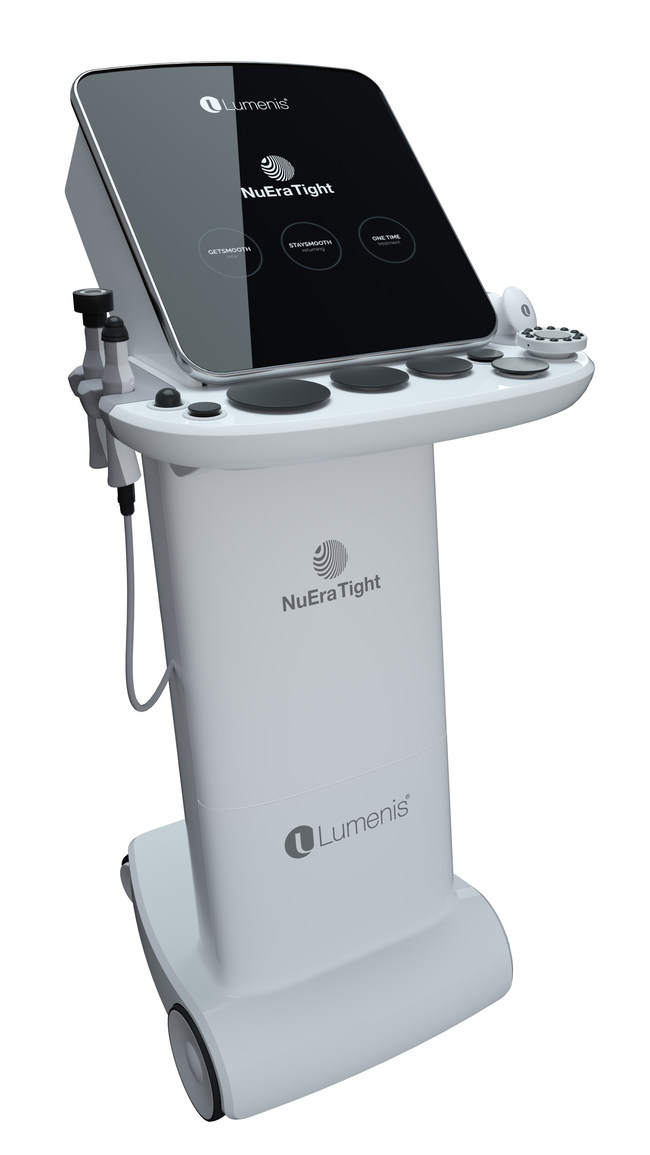 Lumenis is rolling out the NuEra Tight with FocalRF technology for body contouring.
NuEra Tight will be available worldwide starting with the United States in August 2020 and Europe, the Middle East and Asia later this year.
"Radio Frequency treatments are among the most requested aesthetic therapies today," says Macrene Alexiades-Armenakas, MD, PhD, FAAD, Clinical Dermatologist, Laser Surgeon and Researcher Dermatologist, New York, in a news release. "NuEra Tight with FocalRF technology is highly customizable with a wide selection of frequencies and handpieces that deliver fast, comfortable and non-invasive treatments. This results in my patients' achieving their desired improved appearance, while ensuring safety and efficacy. This device is painless yet effective in body contouring, a game-changer for my patients."
The system's interface features NuAPIC (Automatic Personalized Intelligent Control) which ensures the therapeutic temperature throughout the procedure as well as NuLogic advanced protocol customization tool to enhance further personalization for optimal treatment.
"One size doesn't fit all. That's why we revolutionized the NuEra Tight," says Tzipi Ozer-Armon, CEO of Lumenis. "We recognized the need for the next level solution in non-invasive body treatments, which led us to create a device that tailors a treatment specifically for a particular condition and body area. We developed FocalRF to accurately target various skin conditions throughout the procedure, resulting in a treatment that is as unique as your patients."