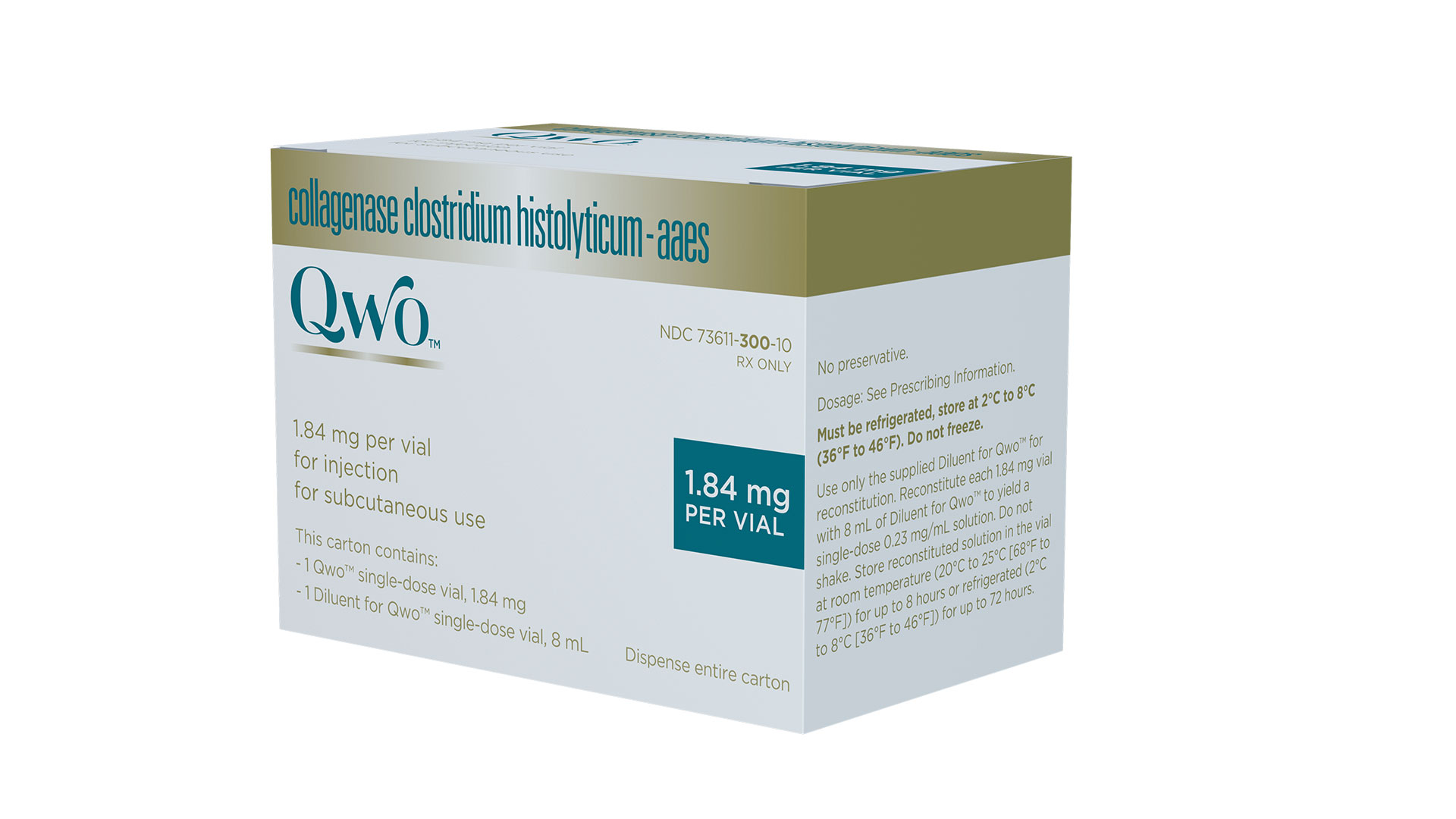 The FDA has given its nod to an entirely new way to address cellulite.
Endo Aesthetic's Qwo (collagenase clostridium histolyticum-aaes) is the first injectable treatment for moderate to severe cellulite of the buttocks in adult women. When fat in cellulite-prone areas swells and expands, the septae tether the skin, which causes cellulite. Qwo targets and lyses collagen tethers to release the skin dimpling and smooth skin.
Qwo is expected to be available throughout the United States at aesthetic healthcare practitioner's offices starting in Spring 2021.
"Qwo is a convergence of two hot categories in aesthetics –injectables and body contouring," says Rob Catlin, Vice President. Aesthetic Sales and Marketing for Endo. "We are excited to be a category creator in the aesthetics space."
The company plans to roll out marketing initiatives in the coming months to help consumers better understand the etiology of cellulite, he says.
"The approval of Qwo will forever transform the landscape of treating cellulite," says Sachin Shridharani, MD, a Qwo clinical investigator and plastic surgeon in NYC. "To date, there has never been an FDA approved drug in an injectable form to treat this complex and concerning aesthetic condition."
More than one treatment will be needed for maximum results, he says. "Three treatments, 21 days apart are recommended."
Side effects of Qwo include injection site bruising, pain, areas of hardness and itching in the treatment area. "Do no treat one week prior to a beach vacation," Dr. Shridharani advises. "The benefit of Qwo will not be noticeable at one week and the patient may still have residual and resolving ecchymosis leading to early dissatisfaction which is preventable with understanding the patient's goals and timelines. "
CCH is approved for the treatment of adult Dupuytren's contracture patients with a palpable cord and Peyronie's disease in adult men.However, Qwo must not be substituted for other injectable collagenase products and has a new generic name, collagenase clostridium histolyticum-aaes. Qwo is not indicated for the treatment of Peyronie's disease or Dupuytren's contracture.