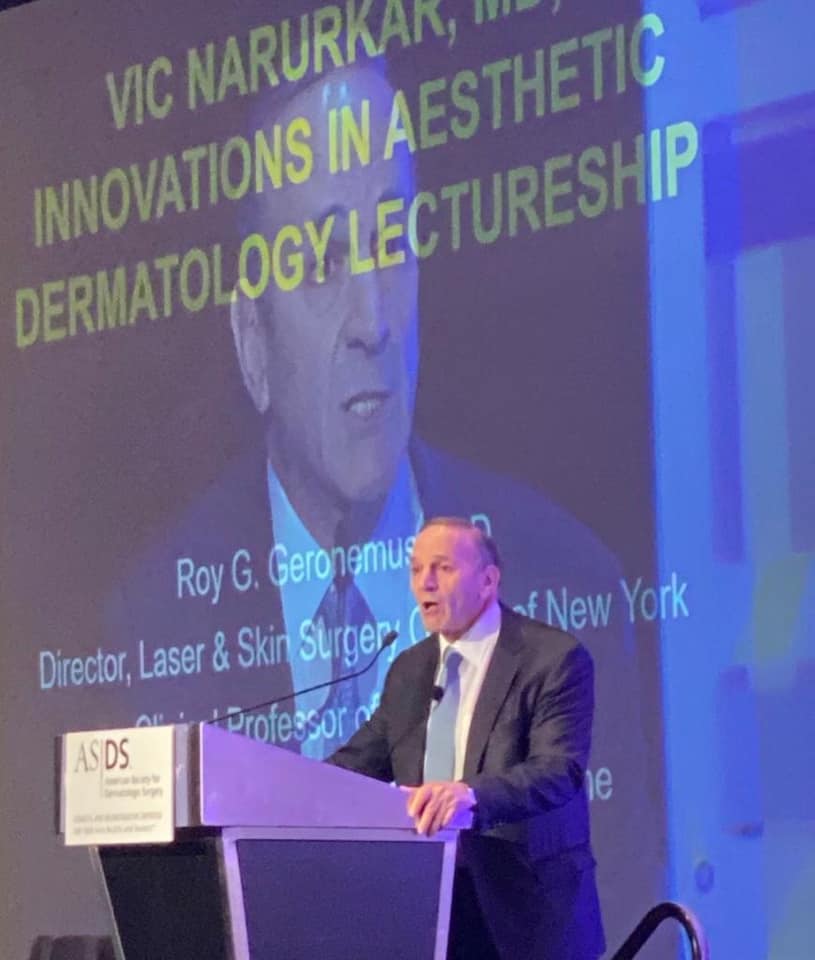 Roy Geronemus, MD of Laser & Skin Surgery Center of New York received, The American Society for Dermatologic Surgery inaugural Vic Narurkar, M.D., Innovations in Aesthetic Dermatology Lectureship Award
Dr. Geronemus received the award at the 2019 ASDS annual meeting in Chicago. He delivered the lecture "Expanding the Scope of Dermatologic Surgery Through Lasers and Related Technologies" at the meeting. This lecture honors the legacy of Dr. Vic Narurkar.
Dr. Narurkar is a great educator and exercised excellent clinical judgment and care to his patients," Dr. Geronemus told Practical Dermatology®, Modern Aesthetics'®, sister publication, in a recent interview.