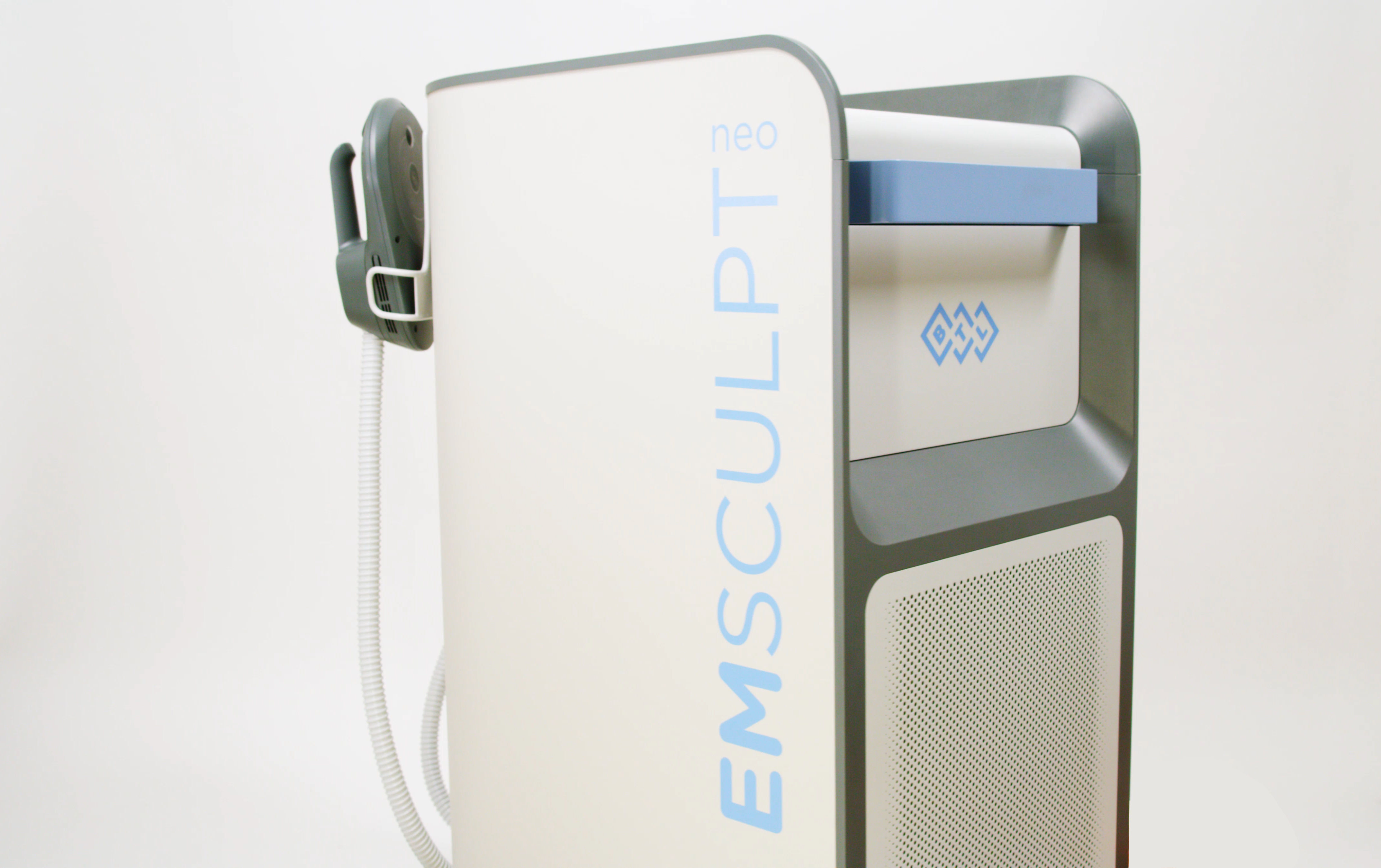 The first procedure to combine radio frequency heating and high-intensity focused electromagnetic waves into a single therapy, Emsculpt NEO from BTL, has launched. It is FDA-cleared to eliminate fat cells non-invasively.
Emsculpt NEO is a single solution that simultaneously melts fat while building muscles, BTL says, making it a faster, more economical and more efficacious solution than combining multiple procedures. Treatment is appropriate for patients up to a BMI of 35.
"There are a great number of benefits that customers will reap after using Emsculpt NEO. This is a result of us combining the technologies of radio frequency heating to burn fat, and high-intensity focused electromagnetic waves to build muscle," saysRon Borsheim, VP of Product Development of BTL. "Heating the muscles while burning fat allows for synergistic effects that result in more fat reduction and muscle growth than any single gold standard procedure. We are thrilled about the results of seven new clinical studies that show an average of 30% fat reduction and/or 25% increase in muscle mass."
Four treatments are recommended over the course of four weeks.
"While clients are visiting offices for treatments, we are still living in uncertain times, so we know that treatments need to be quick, efficient and worth their time," saysJohn Ferris, VP of US Marketing, of BTL. "EMSCULPT NEO ensures that the client's expectations are exceeded with the results, due to its 2-in-1 solution of burning fat and building muscle at once."