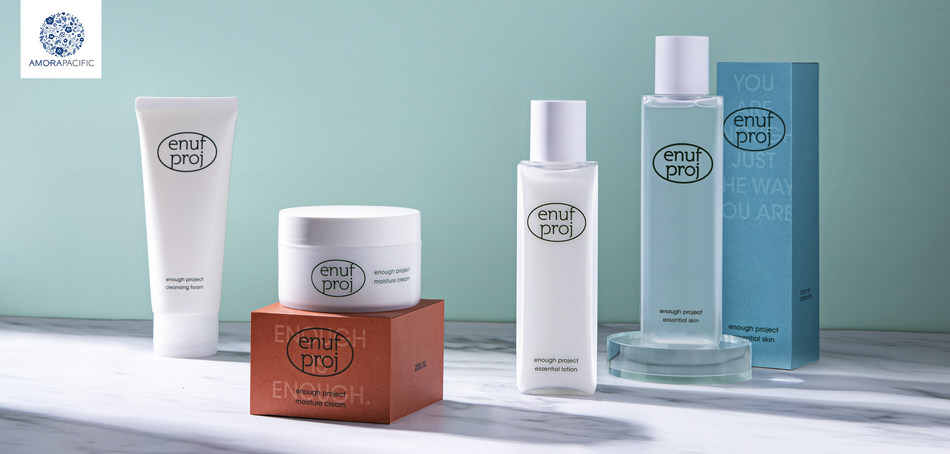 South Korea's Amorepacific is launching its newest vegan-friendly lifestyle brand: Enough Project.
This new brand is vegan-friendly, involves no animal testing, and contains no animal ingredients. In addition, Enough Project's textures are ageless, gender-neutral and avoid unnecessary preservatives and synthetic colorants.
Enough Project's Amazon store is now open.
The brand includes:
Moisture Cream, which utilizes the three-phased moisturizing effect of Beta-Hyaluronic Acid, while being complemented by the powerful antioxidant effect of bakuchiol.
Cleansing Foam which creates a lather, through a blend of mint extract and cacao butter, to remove dirt, impurities, and dead skin.
Essential Skin Tonerwith Beta-Hyaluronic Acid, offering the three-phased moisturizing effect and panthenol.
Essential Lotion with Beta-Hyaluronic Acid and oil-soluble vitamin E.
Mint Chocolate Cleansing Oil which contains a mixture of coconut oil, mentha arvensis (mint extract), and cacao to removes makeup and oil.