AMA Awards Research Grants to Advance the Study of Women in Medicine
Each September, the American Medical Association (AMA) recognizes influential female physician leaders as part of Women in Medicine Month. To showcase the accomplishments of these leaders, the AMA Women Physicians Section (WPS) and the AMA Foundation today awarded the 2020 Joan F. Giambalvo Fund for the Advancement of Women research grants program.
The Joan F. Giambalvo Fund for the Advancement of Women Award is administered by the AMA Foundation on behalf of the AMA Women Physicians Section. The AMA-WPS and AMA Foundation awards scholarships of up to $10,000 to health care researchers to identity and address issues that affect women physicians and medical students. The AMA-WPS and AMA Foundation have granted 29 research awards since 2006 on topics such as flexible work options, gender differences in the practice patterns of obstetricians/gynecologists, and the promotion and retention of diversity in medical education.
One of the winning 2020 projects focuses on the creation and assessment of a virtual negotiation workshop for women physicians to help combat the discrepancies that exist in pay, position, and perks between men and women in medicine, particularly in the surgical field. It will be led by Anees B. Chagpar, MD, MSc, MPH, MA, MBA, FACS, Professor of Surgery at Yale University.
The second winning project is a formal research sponsorship program for women in medicine and science at Southern Illinois University (SIU) School of Medicine aimed at increasing the presentation of scholarly work at regional and national meetings and publications by women researchers. This project will be led by Vidhya Prakash, MD, Professor of Clinical Internal Medicine at SIU School of Medicine. The SIU team also includes Heeyoung Han, PhD, Associate Professor of Medical Education; Susan Thompson Hingle, M.D., Professor of Clinical Internal Medicine; and Wendi Wills El-Amin, MD, Associate Professor of Family and Community Medicine.
The AMA has adopted numerous policies aimed at encouraging medical associations and other relevant organizations to study gender difference in income and advancement trends, by specialty, experience, work hours and other practice characteristics, and develop programs to address disparities where they exist. The AMA will continue to strongly support equity and diversity across medicine and promote professional growth and development for physicians at every stage of their careers.
New Book Focuses on Beauty and Wellness Inside and Out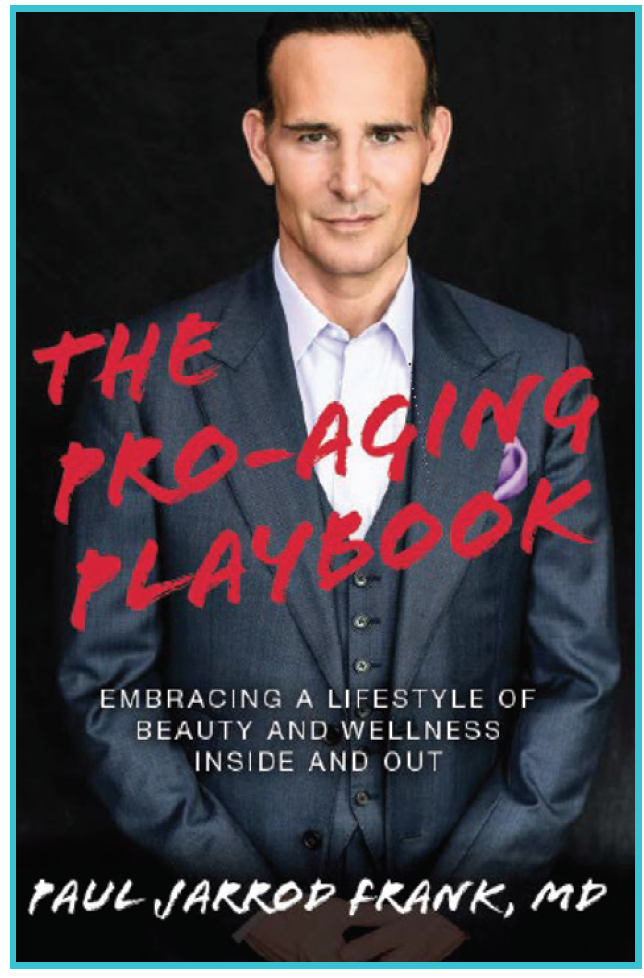 The desire to age gracefully is universal, and with a cadre of celebrity and international patients, cosmetic dermatologist Dr. Paul Jarrod Frank thinks he has valuable insights to help people of all ages navigate the latest technologies and lifestyle choices in the beauty and wellness industry. His new book, The Pro-Aging Playbook empowers patients to chart a personal path to their best self by harnessing proven techniques for professional, proactive and progressive care.
Dr. Frank emphasizes that small, gradual changes in how an individual thinks, eats, moves, and makes time for self-care can cost little to nothing, yet it enables one to reap enormous rewards. The book is now available from Amazon.com, BarnesandNoble.com, and Target.com.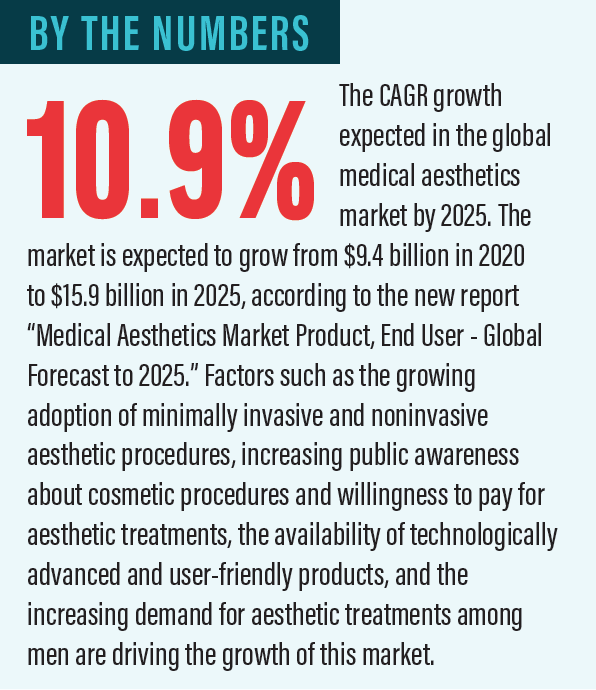 Skin of Color Society Research Grant Opportunities
In an effort to support research, career development, mentorship and observership, the Skin of Color Society (SOCS) is offering several opportunities for its physicians-in-training and early-career dermatologist members.
Dermatology Research Awards. The SOCS Dermatology Research Award provides up to three annual research grant (s) (up to $15,000) to promote dermatology research within the field of skin of color. This grant is intended to assist young dermatologists in furthering their academic careers. Two of the research awards will be given to applications that focus on inflammatory dermatologic diseases in skin of color. Applications are now open and will be due 12/1/20.
Career Development Award. The SOCS Career Development Award grants up to $100,000, which can be used over a two-year period (non-renewable). This award should have a research focus on inflammatory dermatologic diseases in skin of color in areas where further clinical, translational, and basic research are needed. Applications are now open and will be due on 12/1/20.
The SOCS Mentorship Program. The SOCS mentorship program is a comprehensive program that connects young physicians with an approved skin of color dermatology expert from SOCS. Mentoring will be provided for up to one year. Mentors must be current SOCS members and mentees must be dermatology residents, fellows or young dermatologists who completed residency no more than 3 years ago. Applications are now open and will be due 12/15/20. The SOCS Observership Grant Program. The purpose of this program is to enable young physicians and scientists to acquire additional academic or research skills that will further their careers as leaders in skin of color dermatology. The focus of the program is on establishing a mentoring relationship, rather than a specific research project. Up to $2,000 grants to be awarded to dermatology residents or junior faculty to enable study with a SOCS mentor. Applications are now open and will be due 11/1/20.
In addition, abstract submissions for oral and poster presentations are being accepted for the 17th Annual Skin of Color Society Scientific Symposium taking place in San Francisco, CA on March 18, 2021.
Learn more at skinofcolorsociety.org
WATCH NOW | MAtv NEWS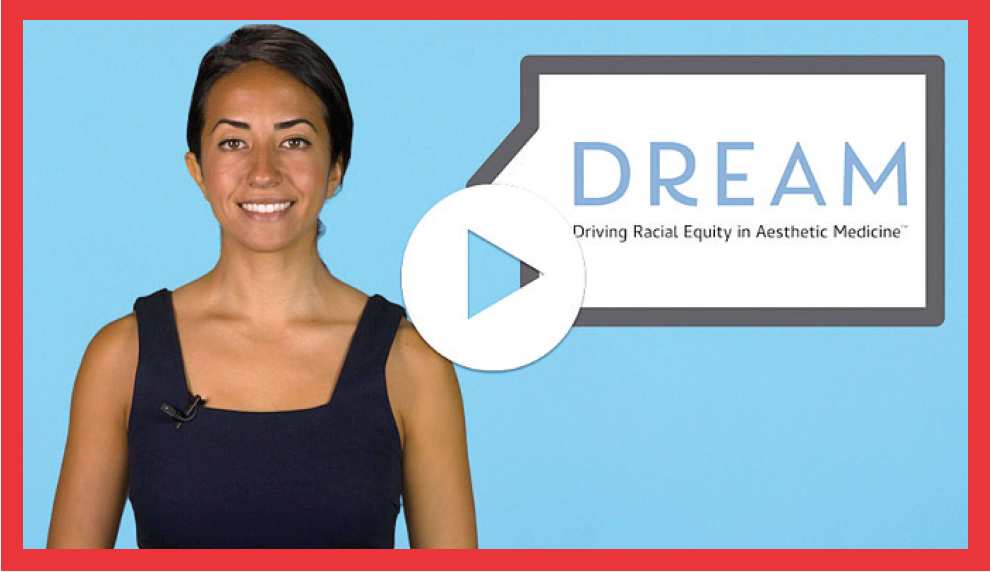 In a recent episode of MATV News, Carrie Strom, Senior Vice President, AbbVie and President, Global Allergan Aesthetics and Jonah Shacknai, Executive Chairman, SkinBetter Science discuss the DREAM Initiative that their companies launched. The DREAM initiative is committed to furthering the principles of racial and ethnic diversity, inclusion, respect and understanding in the fields of dermatology and plastic surgery.
"Inspired by the nationwide peaceful protests that have galvanized our communities in calling for racial equity in all sectors of society, SkinBetter Science and Allergan Aesthetics wanted to identify ways in which we could leverage our collective experience and knowledge to make a tangible contribution to improving health equity," explains Mr. Shacknai. "Helping to make aesthetics and dermatology more inclusive and fair, and enabling physicians and healthcare providers to bring that to life, is an important place to start."
Watch the episode here.