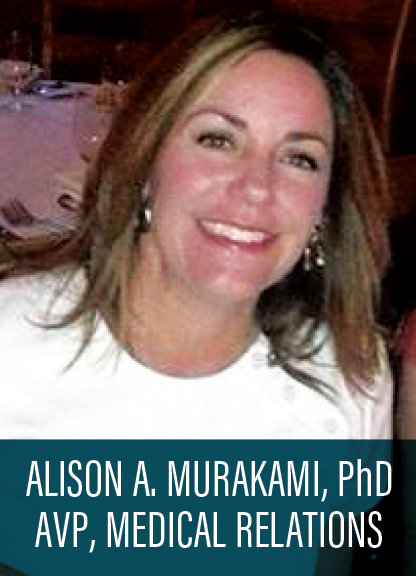 It's no secret that an aging neck can give away an individual's age. Decades ago, the appearance of a sagging, wrinkling, or discolored neck was the bane of megastars and socialites who hoped their costly and invasive facelift procedures would remain top secret. Since those days, we've seen advancements in energy-based interventions, and aesthetic surgeons have developed artful off-label treatments to treat an aging neck. Still, so many individuals remain dissatisfied with the aesthetic appearance of their neck.
In its ongoing mission to innovate to address unmet needs, SkinCeuticals is targeting the problem of neck aging with the launch of Tripeptide-R Neck Repair. Recognizing that the skin of the neck differs in some ways from that of the face, we developed a product intended to deliver powerful ingredients while being gentle enough for daily use.
The clinical evidence shows that Tripeptide-R Neck Repair improves key signs of neck aging, including horizontal lines, skin firmness, crepiness, and tone. The formulation is intended to be used alone to help reduce early signs of aging or can be recommended to help prolong the benefits of other interventions.
Cooler fall days are just ahead. Consider for a moment how many of your patients will be reaching for scarves and turtle necks to cover their aging necks as much as to keep warm. Tripeptide-R Neck Repair could be just the product they need to skip the cover-ups to reveal a more youthful neck and a more confident demeanor.
---
How does aging manifest in the skin of the neck?
Dr. Sullivan: Aging of the neck can occur in a variety of ways. Crepiness or thin skin, loose sagging skin, and wrinkles are common. Horizontal banding may be seen. There can be skin discoloration from sun exposure. Some people develop submental fullness. Each individual may have any combination of these signs and changes.
The skin on the neck is different from the skin on the face in that it is thinner with more elasticity, which you need to be able to move your head. Like the face, the neck is exposed to the sun, but people often forget to apply sunscreen to the neck. They may also not think about applying skincare products. Even if patients do apply products to the neck, products are sub-optimal. Products formulated for the face are not as well-tolerated on the neck, where the skin is more sensitive. Many products formulated for use on the face contain retinol at relatively high concentrations that may not be well tolerated on the neck.
Which signs of neck skin aging have been most difficult to address?
Dr. Sullivan: The main problem is skin quality itself. None of the devices we use or surgery that we do really optimizes skin quality. A neck lift is, of course, the most definitive way to improve the appearance of a neck. Surgically, we can tighten up the muscles and even tighten up the skin. Deoxycholic acid injection can reduce fat under the chin area. Certain energy-based devices can tighten the skin envelope or relax lines. At the end of the day, none of them are really improving the quality of the skin itself.
Currently there is not one treatment or product that addresses all of the concerns. This is where Tripeptide-R Neck Repair emerged as a way to address the skin appearance component of neck aging. Tripeptide-R Neck Repair is able to address many of the problems in the aging neck in a formula that is well-tolerated.
Which signs of skin aging is Tripeptide-R Neck Repair able to address?
Dr. Sullivan: Tripeptide-R Neck Repair addresses many different signs of neck aging. One of the earliest studies on the formulation showed improvement in all the parameters assessed: smoothness, crepiness/sagging, horizontal neck lines, and skin tone. Most significant were improvement in the visual smoothness of the skin and the improvement in crepiness. There was also an improvement in skin firmness.
What are the key ingredients of Tripeptide-R Neck Repair? How is it different from other products that target the neck?
Dr. Sullivan: The first of three key ingredients in Tripeptide-R Neck Repair is 0.2% pure retinol. Retinol is widely used in multiple products for the face and is known to improve the strength and firmness of the skin. Importantly, the 0.2% concentration is lower than what is offered in many face products; it is better tolerated, but still strong enough to provide significant benefits. Also included is 2.5% tripeptide concentrate, and a new and different ingredient for this product is 5% glaucine complex.
All together, the product helps reduce signs of the aging process.
What I like about SkinCeuticals is that they do rigorous studies. In addition to assessment of aging benefits, the validation studies confirmed skin hydration and tolerability with Tripeptide-R Neck Repair.
I'm particularly excited about our current study, which intends to help quantify selected skin markers and offer additional insight around the observed clinical benefits. The study is still underway, but in terms of clinical experience, patients tolerate treatment well, and we are seeing improvement in skin firmness, less crepiness, and more definition under the chin.
Who are ideal candidates for Tripeptide-R Neck Repair?
Dr. Sullivan: I honestly think pretty much all patients are ideal for Tripeptide-R Neck Repair. Anyone over 30 could see real improvement with the product.
In my practice, we're going to pair it with any laser treatment or surgery on the neck before and after the treatment. Strengthening the skin envelope and maximizing its appearance can only complement the surgical results; it's like the icing on the cake.
Do you anticipate increased interest in neck treatments?
Dr. Sullivan: I think people forget about their necks until the signs of aging are really obvious. People forget to apply sunscreen to the neck. We should educate patients about neck care and sunscreen use.
We can now recommend one product that addresses a multitude of the different issues related to neck aging. Patients don't have to layer products onto the neck. They can apply sunscreen every morning and Tripeptide-R Neck Repair every evening. Many patients may opt to apply Tripeptide-R Neck Repair twice a day: in the mornings and in the evenings.
Although this product has been well tolerated, some patients experience mild irritation from retinol. To minimize this, start with evening application twice a week or every other day and build up to daily application. A moisturizer can be applied after Tripeptide-R Neck Repair.
PRODUCT SPOTLIGHT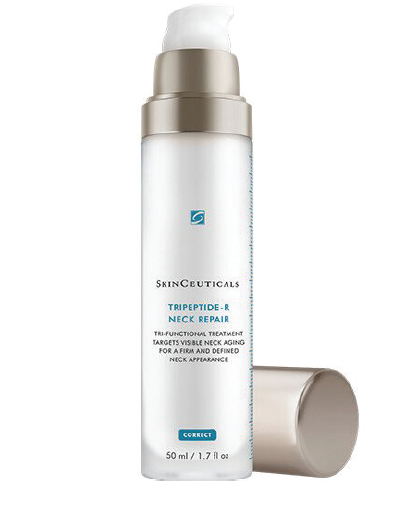 Tripeptide-R Neck Repair
A daily retinol cream specifically formulated for the neck, Tripeptide-R Neck Repair is designed to target early to advanced signs of neck aging, including lines and wrinkles due to repetitive movements from looking down at mobile devices.
0.2% Pure Retinol
5.0% Glaucine Complex
2.5% Tripeptide Concentrate
Clinical trials demonstrate:
27% average improvement in neck skin crepiness
16% average improvement in the appearance of horizontal neck lines
16% average improvement in neck skin firmness