Aesthetics Experts Map Out a Road To Recovery
Merz Aesthetics has built a reputation as a powerful partner with aesthetic practices around the world, in part because of the company's strong educational support programs. The Merz Institute of Advanced Aesthetics (MIAA) is an online resource with on-demand, expert-led modules focused on building your skills and knowledge related to the field of aesthetics. The company's Advancing Merz Practices (AMPed) Program is a comprehensive resource that dives deep into every aspect of aesthetic practice. Merz Aesthetic Consultants (MACs) are specialists who work closely with individual practices on customized training and professional development.
In these uncertain times, we decided to turn to the experts.
We went to leading health care providers and Merz Aesthetics' senior training and practice development specialists and asked a simple question:
What are the most important things you need to do to protect your practice now, and get it back to full speed once the COVID-19 crisis is over?
Here is their advice.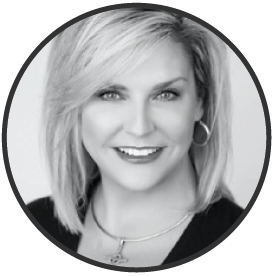 Linley Law: Keep Cultivating Your Corporate Culture
Just because your business is temporarily on hold doesn't mean your culture isn't still progressing. You must maintain the principles and values that built your company. These sustain you in good times or bad.
"We always put a premium on corporate culture," notes Will Kirby, DO, Chief Medical Officer of LaserAway. "A positive attitude starts at the top, and I want every single employee to know how much they are truly valued. Patient attitudes are highly influenced by the overall personality of the staff. That is why making sure the team is happy is a top priority."
While so many people are working remotely or waiting for offices to reopen, it is important to develop a regular cadence of communication with your staff. Let them feel your confidence and optimism. Let them know you are still looking ahead.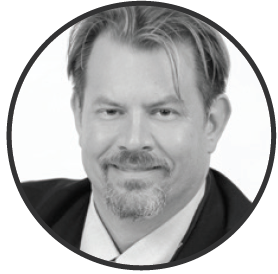 Alan Durkin, MD: Use the Tools You're Being Offered to Help Your Immediate Cash Flow
The Coronavirus Aid, Relief, and Economic Security (CARES) Act gives you several options for getting help for your business. There are a number of elements to this relief, including emergency cash grants up to $10,000 to pay for employee leave, payroll, rent, and other common business expenses.
"As medical providers and leaders in health care, it is imperative that we support our communities in their time of need by suspending cosmetic procedures and supporting social distancing," says Alan Durkin, MD. "This necessary stance puts our businesses, our careers, and our livelihoods at risk, as cashflow is drastically reduced or eliminated during this period of time.
"The CARES Act provides a vehicle to reinject fluidity and liquidity into not only our American economy, but our individual businesses. I have every confidence that it will provide a solution to our lack of cashflow and allow us to both resurrect and improve the aesthetic market we all know is out there."
Get more details on what the CARES Act offers at The Small Business Administration's website: Covid19relief.sba.gov.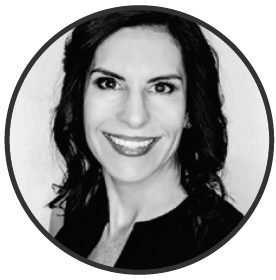 Brandi Karnes: Scheduling is Still the Backbone of Your Practice
Your core group of patients—those already on your schedule—are the people most disrupted by this crisis. They are also the key to bringing your practice back once normalcy returns.
Merz's Brandi Karnes stresses that these are the people you should give special attention to: "Review your upcoming schedule; reach out and reschedule all that were cancelled with priority. Review your records and identify other 'VIPs' who are likely to schedule appointments once you're running again. Always have a positive attitude, be genuine, and be sensitive to the patient's needs. A kind gesture goes a long way—offering a gift card, or a discount on a service or skin care product can make a big impression." Speak with your vendors about what they can offer your practice; industry partners are thinking about how to help you reengage with patients, so they will likely be able to offer patient discounts, giveaways, and programs that help get your business started again. Be prepared.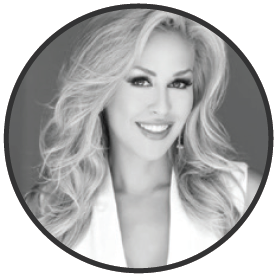 Larissa McQueen: Confirm Payment Terms with Vendors
Many of your suppliers are offering flexibility on payment terms. You may not like asking, but be honest with yourself: Do you need to take advantage of this to protect your practice?
"Most companies are willing to work with you on outstanding invoices and are offering extended payment terms on new orders to help support your business during this time of restricted cash flow," notes Larissa McQueen. "Create a list of your suppliers beginning with your largest balance due. Reach out to your sales representative or accounts receivable contact to request extended terms or negotiate a payment plan. Get ahead of it to avoid order holds and inventory delays. You won't know what's possible until you ask!"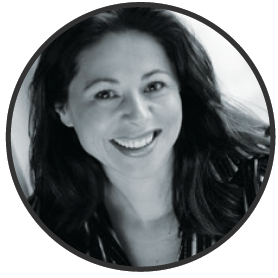 Alicia Adema: "Future Proof" Yourself from Other Disruptions with Enhanced Virtual Capability
Currently, there are predictions for a "second wave" of COVID-19 disruption in the fall. You can protect your business by future-proofing your practice. "Consider what you can gain now and in the future by going virtual with your consultations. This allows you to deliver a valuable service to your patients and perhaps insert a bit more of connectedness during this time of monumental shifting. This could be the 'new normal' of how we do business. Experts predict this trend may very well be here to stay," Alicia Adema suggests.
"Due to social distancing and shelter in place, you have an opportunity that we may never see again: a captive audience," says Ms. Adema. "Your patients are at home, available and in search of connection and hope.
According to Real Self CEO/Founder Tom Seery, current engagements on RealSelf suggest consumer interest in aesthetics are undeterred by COVID-19.Ninety percent of community respondents still intend to undergo a treatment once the world has returned to some level of normalcy.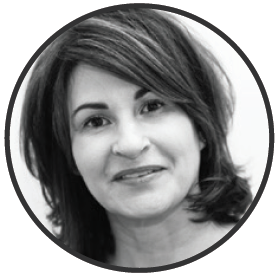 Diane Soracco: Take Inventory
Inventory management can make or break a business, as it is a crucial piece of profitability. Running your inventory too low can be a detriment to your business, leaving customers frustrated and you, the owner, with the potential of lost revenue. But overstocking may also tie up valuable cash flow. Merz's Diane Soracco offers tips for effective management of your inventory.
"Inventory should not be based on hunches or desires. Keep your system simplified with a consistent schedule. Prioritize your medical supplies/business goods into groups. Place items that have the earliest expiration date in front. Continue to analyze your supplier's performance and record any changes with product production to stay ahead of any shortages. Lastly, track the schedule and sales. This is important, especially as you manage your inventory during seasonal and promotional times. Maintaining an up-to-date inventory plan will also provide a much-needed vision to your director of marketing as she or he manages promotions."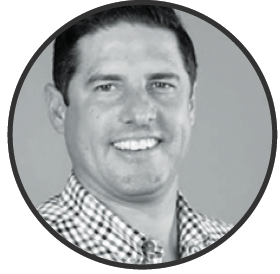 Shane Garcia: Clean and Prep Is Absolutely Essential
A 2017 RealSelf survey listed cleanliness as the third top reason for choosing a practice, according to Cheryl Whitman in Beautifully Profitable, Forever Profitable. In these times, it's probably even more critical.
"This is a great time to push the reset button and get caught up with prepping your office for patients," stresses Merz's Shane Garcia. "Most offices have been putting this off, and now is the best time to begin making the changes you have wanted to implement. A minimalistic approach with new distance measures between patients may be implemented for a longer duration than anticipated.
"Think about rearranging all areas of the office, including reception area, check-in, check-out, hallways, and treatment rooms. You may want to also reorganize storage areas to be more efficient. You may have a lot of supplies that have piled up that need to be organized and empty boxes thrown out.
"Stress to your patients that cleaning and disinfecting are a priority. Share your practices with them. And before reopening (as recommended by our practice partner Lynne Ulevich, PA-C from Vivida Dermatology in Las Vegas), schedule two or three thorough cleaning sessions to prepare.
"Your preparation will show patients that you take their health very seriously, and that helps rebuild confidence."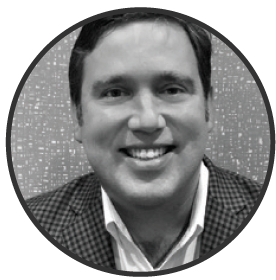 Todd Tavener: Build Excitement for Your Reopening with Social Media
Your social media presence is one of your most valuable tools right now. It's inexpensive, and you can quickly communicate. Now is the time to start building buzz for your reopening.
Merz's Todd Tavener offers the following timeline. "If you have seven days or less before you open, immediately announce the date via social media—perhaps have a Grand Reopening Event. Every day leading up to the event/opening, do a prize drawing or chance to enter a drawing to be held at your event; interview staff on what they have missed the most the past few weeks.
"If you have more than seven days, tease a big announcement on social media to be delivered on a certain day and time. Make sure all emails encourage patients to follow social for up-to-date event details. Additionally, make sure to accommodate those who can't quite leave the house yet for whatever reason by holding certain components of your first day celebration virtually.
"Finally, don't assume that everyone is in a financial hardship. Obviously, the event should be more significant of a theme than a BOGO fest, but don't be afraid to sell, up sell, and reward staff to do the same."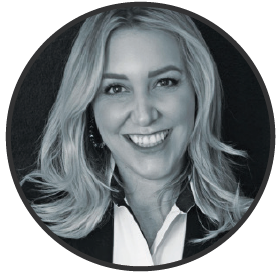 Lauren Murphy: When You Can Reopen, Make Sure Every Patient Knows Every Detail
Merz's Lauren Murphy knows how effective thorough communication can be, especially when patients are readjusting to your practice reopening. "Now that you can reopen, you want to ensure every single patient knows all the details and what to expect. Set up your website information and patient communications so they reflect these updates. Adjust your hours on your website and Google Business page to reflect your new operating hours. Create a website landing page dedicated to your reopening with links and a call-to-action that will direct your patients to book an appointment or call.
"If you provide online appointments, turn those back on and decide whether you want to continue with virtual consultations—after all, virtual could become a new normal. Create new automated messages like texts, emails, or voicemails with details about your reopening.
"Last, don't forget to update your social channels like Instagram or Facebook, and invite your followers to come see you and celebrate this momentous occasion!"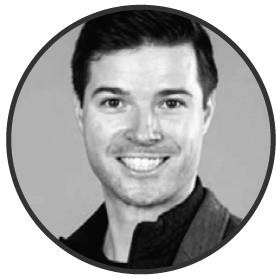 Ryan Bruno: Evaluate Every Aspect of Your Marketing Program
"Consider that this unfortunate time presents an opportunity for practices to address aspects of their business that there typically would not be time for," suggests Merz's Ryan Bruno. "Practices might improve office décor, which would otherwise be too disruptive. Or they may audit and revamp processes and policies. Likewise, digital marketing initiatives are almost always remotely actionable.
"While we will soon all exit this COVID-19 chapter, practices should now be planning for the reopening of their businesses and how to continue to communicate with their valued patients between now and then." To that end, Mr. Bruno offers some potentially helpful action items to consider:
Freshen up website content, address, and phone numbers; make enough changes to show that something is different/new
Review website copy and/or update website to highlight open date and scheduling information
Fill in photo gallery case details, edit images, upload new photo cases
Update blogs and educational pages
Update HIPAA privacy policies
Update staff images, biographies, CVs, associations
Continue to speak to your clients via social media; use social media as a communication tool to stay engaged with your loyal patients
Consider changes and/or allocations to your marketing budget to coincide with the demands of the market.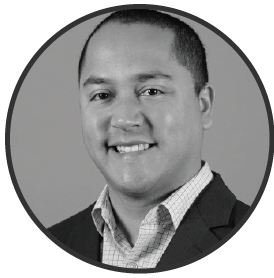 Keith Chambers: Think Now About the Strategy to Rebuild Your Team
Many practices will lose employees during this crisis. You need to plan now for rebuilding your team for reopening.
"Maintain your existing relationships with your staff in the case of having to furlough them. Evaluate your critical revenue generating needs and how you can most efficiently meet them. Strategically recruit those individuals who can swiftly take care of patients and provide multiple services," recommends Keith Chambers of Merz.
"Map out a recovery plan for a few months going forward to help your staff feel safe in joining your team. Ensure your staff is prepared to deal with a large influx of patients once they are available. Careful time management of your scheduling will be crucial."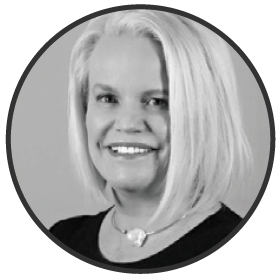 Roxanne Engel: Put Together a Game Plan for Practice Morale
Adjusting to our new normal will be challenging for patients—and your staff. Merz's Roxanne Engle is telling the practices that she advises to get ahead of this now.
"In times of uncertainty, it's more important than ever to be transparent in our communications with each other. Employees will likely be struggling with doubts about the company's future. Have a reasonable discussion with your team and try to address each level of concern. More importantly, be human. The human touch has never been more essential for work than it is today," she says.
"If your office is on remote work status, invite your team into your work-home and personal life. By doing so, you will foster a sense of togetherness and belonging. Sharing the happy moments in your day will also help uplift their spirits. The more that people feel they know you, the more likely they will open up conversations with you about their work from home experience and how you can help them get through the process."
The training specialists at Merz Aesthetics remain bullish and positive on the future of our business.
Seek out all the resources you have available for your practice, and use them now, so your path to recovery will be as fast and smooth as possible.