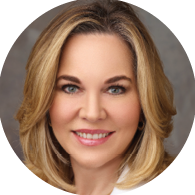 In each issue, Modern Aesthetics® magazine asks top cosmetic physicians about the devices that they are introducing in their practice. Here, Elizabeth Tanzi, MD, Director, Capital Laser and Skin Care discusses mJOULE, a new platform device from Sciton that she uses to treat all types of patients from Gen Z to Boomers and everyone in between.
---
What is mJOULE and how are you using it in practice?
Elizabeth L. Tanzi, MD: mJoule is a new platform device from Sciton that combines a 1927nm fractional laser treatment (Moxi) with a powerful broadband light (BBL) device that has the capability to deliver traditional BBL treatments or enhanced High Energy Rapid Output (HERO) protocols. Either treatment can be performed alone or done together for synergistic effects.
Tell us about MOXI.
Dr. Tanzi: MOXI is the 1927nm fractional wavelength laser component of the mJOULE. The handpiece is lightweight, easy to use, and quickly covers large areas. For those patients who require a gentle treatment for prejuvenation, melasma, or in patients with skin of color, low energy with low density treatments are appropriate. The system also allows for higher energy and higher density treatments for greater coverage and epidermal turnover. The user interface is simple to navigate between a gentle treatment and one that provides a higher density. There are pre-determined protocols that have been developed and are easy to follow. For those laser experts who want to provide a fully customized treatment, there is a manual mode that allows the user to choose their own parameters.

Tell us about BBL HERO.
Dr. Tanzi: In my opinion, the BBL HERO is one of the most important advances for the treatment of photodamaged skin on the body. It is a broadband light with the capability of High-Energy and Rapid Output (HERO) that allows for the treatment of large areas very quickly and painlessly. When I perform treatments, they are completed in half the time of a traditional BBL. Clinical improvements are obtained by placing hundreds of lower fluence pulses to the area, which results in a more consistent, even outcome for non-facial photodamage. It is a powerful device and a real game-changer for extensive areas of photodamage.
How long have you had the device/platform, and how many treatments have you performed?
Dr. Tanzi: I've had the mJoule for approximately six months and performed roughly 250 treatments. However, the combination of a BBL treatment followed immediately by a fractional 1927nm treatment is one of my favorite protocols that I have been performing for the past 10 years. I have performed thousands of treatments using this combination. For patients looking to be proactive with their anti-aging, the BBL combined with a low-density 1927nm treatment helps to brighten the skin, reduce the look of pores, and provide a luminous complexion with no downtime. For patients with more photodamage, fine lines, and dyspigmentation, a stronger BBL treatment with a high density (50-70 percent coverage of the face) 1927nm treatment is more appropriate. After one or two days of erythema and edema, patients will look and feel like "sandpaper" but can apply makeup. In Washington DC, this is a perfect treatment for a three-day weekend.
What are improvements over The older platform?
Dr. Tanzi: I love this new platform because of the versatility. The BBL can be performed quickly (and painlessly even without topical anesthesia) over large parts of the face and body with the HERO settings, then quickly revert back to the traditional settings for touch-ups at certain areas that require a stamping technique. Then in the same room with no turnover time required, the 1927nm Moxi can be utilized, as needed. It's a very efficient use of space and time for the provider and patient. My registered nurse who provides the BBL and low-density Moxi treatments commented on how "intuitive" the design of the device is. The engineers at Sciton really thought of everything.
Any pearls to share?
Dr. Tanzi: Combine the BBL with the 1927nm wavelength whenever possible. There is a true synergistic effect between the two. After performing thousands of these combination treatments, it is truly one of my favorite treatments. Patients are happy because they see immediate results and long-lasting improvements. I'm happy because patients are satisfied, it's an efficient use of the room, and when performing BBL with low-density 1927nm treatments, patients can have their injectables on the same day. I see patients who want to be very proactive with their anti-aging every four to five months for a BBL/1927nm treatment and conservative injectables. It keeps their skin looking great, the injectables look natural, and the patients are so pleased that they refer their friends.
How has ROI been with this device?
Dr. Tanzi: Excellent! For a busy cosmetic practice, the combo of the BBL and 1927nm mJOULE is a safe financial decision because of its versatility.