Obagi's Skinclusion Initiative continues to Celebrates Diversity and Inclusion
Obagi launched its Skinclusion Initiative in 2019 in an effort advance the global dialogue about diversity and how everyone can make conscious choices to see the beauty in differences.
Obagi was the first medical skincare brand to design its clinical research protocols to cover all six skin types across the Fitzpatrick skin spectrum. Obagi believes that protecting and nourishing skin depends on developing a skincare regimen with a provider, and choosing products that are highly effective, clinically proven and right for an individual's specific skin type, age and skin care needs.
"The reality is that not all skin tones are the same when it comes to determining what kinds of products and treatments are effective," explains Jeanine Downie, MD, director of Image Dermatology P.C. in Montclair, NJ. "The fact that the team at Obagi has ensured their clinical trials are designed to include skin types across the entire Fitzpatrick skin spectrum is significant and should be the way forward for the entire skin care industry."
Until you know your biases, you can't address them, Dr. Downie told our sister publication at the recent Cosmetic Surgery Forum meeting in Nashville. Inspired by the Skinclusion inititiative, she addressed the problem of bias in aesthetic medicine and encouraged others to take the test to determine their biases in order to start changing them. You can watch Dr. Downie's interview at PracDerm.com/CSF2019, and find a link to the Skin Tone Implicit Association Test at skinclusion.com
P&G Unveils Opte Precision Skincare System
P&G Ventures, the startup studio within Procter & Gamble, showcased the Opte Precision Skincare System, the first personalized handheld inkjet printer to instantly make the appearance of skin's hyperpigmentation disappear and fade spots over time, at CES 2020 in Las Vegas in January.
Opte is creating a new category of at-home precise skincare solutions and is set to go to market in Summer 2020. It first debuted at CES 2019, where the device received four "Best Of" awards. This year, Opte returned to CES as a prestigious Innovation Award Honoree to offer an inside look at how the device has progressed. Opte is now 70 percent less expensive, can process skin images 30 percent faster, has an improved user interface and upgraded OLED display and is more portable and adds connectivity to assure a better user experience, P&G Ventures states.
The Opte wand scans the skin with an enhanced digital camera that captures 200 frames per second and instantly analyzes each image using a proprietary algorithm to detect tonal imperfections not visible to the human eye. Using input from the algorithm, Opte precisely prints via a new-to-the-world, custom thermal inkjet printer and cartridge, depositing picolitre droplets of Spot Optimizing Serum on target areas until there is a perfect color match with the surrounding skin tone. Correcting in real time, Opte also faces the appearance of sun damage and hyperpigmentation spots over time.
WATCH NOW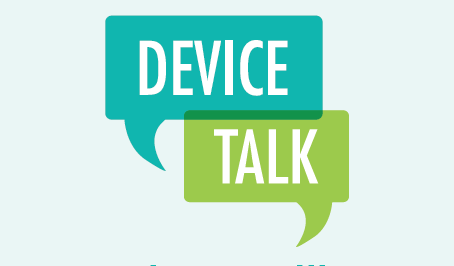 Is RF Microneedling Worthy of the Buzz?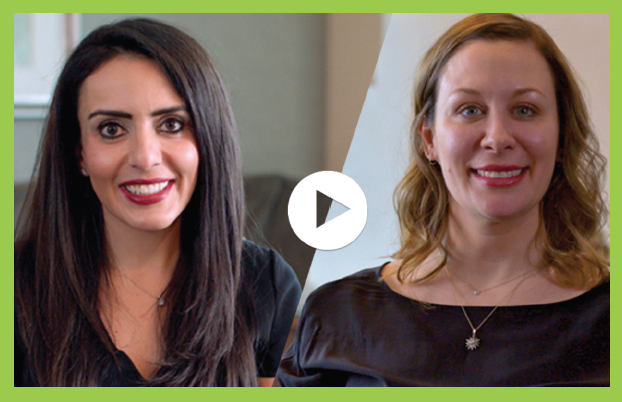 Interest in radiofrequency microneedling continues to grow. Nazanin Saedi, MD and Kelly Stankiewicz, MD talk about the many potential uses for the technology— including for acne scars and wrinkles—and discuss the patient experience. A benefit they both note is that the treatment is colorblind and therefore good for all skin types. Listen to theentire discussion here.
Alma's Opus Plasma Debuts in North America
Alma, Inc. is launching Opus in North America. Opus is a new platform featuring the company's proprietary high-frequency unipolar radio-frequency technology, Opus Plasma.
Opus Plasma is the first fractional plasma technology to enter the fractional resurfacing category, the company states. Operating at a high frequency of over 40MHz, the metal pins on the Opus Plasma tips are super-charged with high-RF voltage. When in close proximity of the skin, the RF-charged pins react to atmospheric pressure in the air, creating plasma that in turn, creates the microthermal zones of fractional injuries. The plasma intensity can be adjusted based on the desired ablation effect, which further expands the versatility of the technology—a light, moderate or aggressive resurfacing result can be achieved based on the desired outcome and patient skin type.
"Fractional plasma will change how we think about resurfacing. If full-field CO2 technology was resurfacing 1.0, and fractional technology was resurfacing 2.0, fractional plasma technology is resurfacing 3.0," says Jeffrey Hsu, MD, FAAD, a dermatologist at Oak Dermatology in the Greater Chicago Area. "I can produce results to match the most aggressive CO2 laser or the gentlest laser peel in a fraction of the procedure time and much less patient downtime. The results we're seeing with Opus Plasma are quite impressive, even after just one treatment."
Avi Farbstein, CEO of Alma, North America, adds: "The release of Opus with Opus Plasma meets our commitment to position our proprietary innovations at the forefront. Thanks to our team overseas, the clinical benefits of Microplasma RF have been thoughtfully studied for years. We believe the market is ready and the timing is right to take this novel innovation mainstream as a mainstay skin resurfacing solution for our customers."