When promoting your practice, remind potential patients about your credentials and why they should choose a doctor based on his/her training and experience and not simply the best price.
The American Academy of Facial Plastic and Reconstructive Surgery (AAFPRS) has issued a warning to consumers that discounted offers for cosmetic treatments could lead to horrifying outcomes. Health and safety should come first, the organization notes, urging that consumers always trust their face to a board-certified facial plastic surgeon.
"A surgeon doing a procedure at the lowest price may not be setting the highest bar," says Mary Lynn Moran, MD, a board-certified Facial Plastic Surgeon and president of the AAFPRS. "They could be cutting corners or lack experience." The AAFPRS directs patients to conduct research before scheduling a procedure. Dr. Moran says consumers should make sure the surgeon they choose is "qualified, experienced, and board-certified in the procedure" they are seeking. She goes on to say that potential patients should not be afraid to ask tough background and credential questions.
Highlighting credentials on your practice website and in promotions is important. Patients should also be educated that each state has a medical board that regulates and oversees the physicians licensed in that state. The state boards are supported by the Federation of State Medical Boards to further unify and strengthen the mission of the state boards to keep patients safe.
---

Revance Enters Exclusive Distribution Deal with Teoxane SA for Dermal Fillers
With the signing of a new distribution agreement, Revance Therapeutics, Inc. is now the exclusive US commercialization partner of Teoxane SA for its dermal filler products. Revance has immediate and exclusive rights to commercialize Teoxane's Resilient Hyaluronic Acid (RHA) line of fillers in the US, starting with the FDA-approved RHA 2, RHA 3, and RHA 4 products, which include lidocaine.
Revance says it believes the RHA dermal filler line, in combination with the company's next-generation neuromodulator, DaxibotulinumtoxinA for Injection will position the company to be the innovation leader in the $2 billion US facial injectable market.
The RHA line provides physicians with a broad range of uniquely designed gels for individualized treatment in the face. The RHA line was designed using a patented crosslinking method that preserves the hyaluronic acid network for correction of moderate to severe dynamic facial wrinkles and folds. The formulation optimizes strength, stretch, and tissue integration. Filler injections with RHA gels have been shown to be safe and well tolerated.
The agreement also includes a fourth product, RHA 1, currently in clinical trials in the US with FDA approval anticipated in 2021, and includes an ongoing collaboration with Teoxane SA for a robust pipeline of additional indications and next-generation dermal filler technologies. Additionally, the agreement contains a right of first negotiation to access Teoxane's novel cosmeceutical line that incorporates its propriety RHA technology.
In consideration for the US distribution rights for all of the above mentioned, Revance has agreed to issue 2.5 million shares of Revance common stock to Teoxane SA.
"This is a transformational deal for Revance, giving us access to the fast-growing, billion-dollar US dermal filler market, with a line of highly differentiated fillers that are complementary to our first and only, long-lasting neuromodulator," says Mark Foley, President and Chief Executive Officer of Revance. "Valérie Taupin is a pioneer in the dermal filler market and her company, TEOXANE SA, is dedicated to creating new innovations and providing high-quality HA products to the aesthetic market. Importantly, both these RHA fillers and DaxibotulinumtoxinA have the potential to deliver unique customer experiences. This deal provides commercial synergies, organizational leverage and fast-tracks the build-out of our sales organization. It also creates a broad foundation from which to launch DaxibotulinumtoxinA upon anticipated approval later this year."
Revance has begun the build-out of a US commercial organization and is targeting the introduction of the Teoxane RHA fillers in the second quarter of 2020, followed by the launch of DaxibotulinumtoxinA, upon regulatory approval, in the second half of 2020. According to Dustin Sjuts, Chief Commercial Officer, Aesthetics and Therapeutics, "We're excited to partner with Teoxane SA to launch this innovative Swiss technology in the U.S. Their next-generation, novel filler portfolio, sold in combination with DaxibotulinumtoxinA, will position Revance as the premium brand in the US aesthetics facial injectable market."
TAKE 5: PAT ALTAVILLA, SUNEVA MEDICAL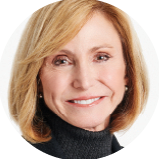 Just under a year into her stint as CEO of Suneva Medical, Pat Altavilla has focused the company on its mission to lead in the field of regenerative aesthetics. An industry veteran with experience at companies like Mentor Corporation, BioForm Medical Aesthetics, and Zeltiq Aesthetics, Inc., she offers a unique perspective.
regenerative medicine is a focus.
Ms. Altavilla: Orthopedics has been using regenerative medicine for years. It's been fundamental to recovery and restorative components by using your own body to heal itself. I think that's the right way to look at aesthetics. Regenerative aesthetics is about helping patients use their body, rather than synthetic substances, to achieve and maintain a natural, vibrant appearance.
We've recognized that there is no definitive leader in this space that has assembled a complete regenerative aesthetics portfolio or is putting science and clinical research behind its products. Suneva is rooted in science. We have based the fabric of our company on research and use science-driven innovation to help define the regenerative aesthetics marketplace. We decided it was time to put a stake in the ground and ethically develop products that can provide optimal outcomes as a way to ensure the long-term success of regenerative aesthetics.
Bellafill was ahead of its time.
Ms. Altavilla: Bellafill was ahead of its time. Having a long-lasting indication didn't resonate when all existing dermal fillers had a duration of six and eight months. It didn't resonate with physicians and it absolutely, at that point in time, did not resonate with consumers. Fast forward: dermal fillers have been on the market for more than 12 years now. Patients now receive dermal fillers once a year or more, and they've aged during that same period. They now recognize that every time they go in, as opposed to needing one or two or three syringes, they now need more to restore that same aesthetic result. And that's part and parcel to the fact that as we age, we lose both bony mass and soft tissue. We lose about 1cc of volume every year from age 30. At 60 you've lost 30cc of volume—for an average patient that is a tremendous amount of product and a significant cost to spend every year.
Bellafill, which has a five-year indication, is really a magical product, whose time has come. The FDA required Suneva to complete a five-year study to show the product is safe and effective at five years. The basis of Bellafill's scientifically proven duration is polymethylmethacrylate or PMMA, which is designed as tiny microspheres. It stimulates the body's endogenous, natural, long-term collagen production, creating the structure that has been absent. Every periodic five-year application re-stimulates that natural collagen to maintain the structure.
Needle fatigue is real.
Ms. Altavilla: Bellafill addresses the average consumer's concerns. The first concern is needle fatigue—becoming weary of having filler touch-ups repeatedly for years. The second concern is the well-known credit card fatigue. And the last is time fatigue. We commissioned a Harris Poll study that corroborated earlier research that indicated nine out of every 10 patients who had been getting injected for three years or longer were interested in a long-lasting filler. We were surprised to see that this was true for patients from 30 to 65 years of age, not just older patients. Bellafill addresses the three areas of fatigue and fills the void of a needed, and requested, product. The volume stays because your body has regenerated itself and initially created type three collagen—the kind that provides structural support to the skin. Then, at about month three, you start to see type one collagen form, which is the robust form of collagen that you need for skin rejuvenation and longest-lasting clinical outcome.
Millennials want aesthetic value.
Ms. Altavilla: The 30-year-olds today—the Millennials—are looking at their money very differently than the 50- and 60-year-olds did when they got started in aesthetic medicine. These patients don't want to spend a lot of money every year for the same treatment (area), especially with so many new technologies on the horizon. They want the opportunity to explore additional procedures. They are focused on more natural clinical outcomes. They don't want the heavily augmented look that was popular 15 years ago. BellaFill is a great aesthetic value because it's stimulating your own body to maintain a youthful appearance that looks and feels natural.
There's more to come.
Ms. Altavilla: We have new technologies for PRP and fat grafting, which are exciting. We are waiting on FDA clearance for an innovative product called Dermapose, a syringe device to filter fat. You take 50cc of fat out of a localized area on a patient and you're able to purify it within a self-contained syringe that could then be put into a 3cc or 5cc syringe and injected into the patient.
The fat is purified, devoid of all of the lipid and triglycerides that are typically left in most fat transfers. We are now able to do the fat purification, that historically has been done in a bag, with Puregraft in a syringe device. We're very excited about this because it will revolutionize the way fat grafting is performed, allowing more professionals to perform this procedure in their practices, in a small procedure room, rather than the operating room.
Will Fat-freezing Ice Slurries Be the Next Big Thing in Body Contouring?
An injectable ice "slurry" may selectively reduce unwanted fat, according to research in pigs published in Plastic & Reconstructive Surgery.
The findings are out of the same Massachusetts General Hospital (MGH) laboratory that invented cryolipolysis and gave us CoolSculpting.
The ice slurry contains a sterile solution of normal saline and glycerol plus approximately 20 percent to 40 percent small ice particles. It can be injected directly into fat deposits via a hypodermic needle, causing the adipocytes to crystallize and die. The fat is eliminated gradually as it is with other fat-reduction techniques and technologies.
When the slurry was injected into pigs, there was a 55 percent reduction in fat thickness compared to that of pigs injected with the same but melted ice solution. The amount of fat loss correlated with the total volume of ice injected, the researchers report. Moreover, there was no damage to skin or muscle at the injection site, and no systemic side effects or abnormalities seen.
Unlike topical cooling which necessitates applicators, slurry injection can target fat tissue at essentially any depth and any site that can be accessed by a needle or catheter.
"Physiological ice slurry injection is a promising new strategy for selective and nonsurgical fat removal," conclude the researchers who were led by Lilit Garibyan, MD, PhD, an investigator in the Wellman Center for Photomedicine at MGH and the Department of Dermatology at Harvard Medical School in Boston.
Further studies in humans are needed before any firm conclusion can be drawn about ice slurries and fat reduction, says Peter Henderson, MD, Assistant Professor of plastic and reconstructive surgery at the Icahn School of Medicine at Mount Sinai in New York City. "There is a high likelihood that the same effect that was seen in pigs will be seen in humans. And if that proves to be true, then this technology has the potential to drastically change how excess and unwanted fat is treated throughout the body." Dr. Henderson was not involved in the new study.
Other questions remain, he adds. "One concern I have is not only how long-lasting the effect is, but also what the fat and overlying skin look like in the long term as the amount of surrounding fat increases or decreases with normal aging and weight fluctuations," he says. "The second concern is how precise the location and extent of fat reduction would be. It is one thing to decrease fat in general, but especially in more nuanced parts of the body like the face and neck we would ideally like the amount of fat that is removed to be more specific, as an excessive or uneven fat removal could lead to an unsatisfactory result."
---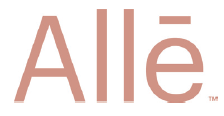 Allergan Introduces Upgraded Patient Loyalty Program
Allergan's Brilliant Distinctions customer loyalty program is getting a facelift. The program is smarter, faster and now goes by Alle.
It's much more than a new name, shares Carrie Strom, Allergan's Senior Vice President of US Medical Aesthetics, in an exclusive interview with Modern Aesthetics® and Practical Dermatology® magazines.
Everything counts toward points– even non-Allergan aesthetic products and services. "Patients can come in for a laser treatment and earn points for their next Allergan product. It's an all in one loyalty program," she says. "
A lot has changed digitally over the past decade, and as a result consumers and doctors want more from their apps and the new program delivers. "Alle is much more streamlined and faster," she says. "All coupons and offers are built in to the customer profile." The offers are not just cosmetic in nature. Alle also offers other deals based on interests such as vacations and theater tickets.
It's a seamless check-out process, Ms. Strom says. "Doctors no longer need to hire an employee to work exclusively on Brilliant Distinctions," she says. "Check-out takes less than a minute which is a huge time savings." Alle will feature additional program enhancements and upgrades, such as being the exclusive loyalty program built into HintMD.
So far, Allergan has added the two-step verification process to the app. "Your password is now your cell phone number which eliminates the hassle of forgetting or retrying passwords."
The program is now being beta-tested by Allergan employees and a few doctor offices. And so far, she says, people are liking it.
In the coming months, sales representatives will be going to doctor's offices and getting them logged in by Q2 2020, Ms. Strom shares.
---
Crown Restructures after Acquisitions
Crown Laboratories has restructured its commercial operations business units as it continues to elevate its new "Skin Science for Life" commitment.
For the past two years, Crown says it has been dedicated to transforming its Northeast Tennessee operations into a global skincare company. After acquiring its Beauty and Aesthetic divisions, (formerly Vita Liberata and Bellus Medical, respectively), and strengthening its therapeutics portfolio through the acquisition of six consumer heritage brands from GlaxoSmithKline, Crown is now poised to become a leader in dermatology health and wellness.The rebranding of Crown Aesthetics will officially launch January 30 in Paris at the IMCAS World Congress 2020. Crown now comprises:
Crown Aesthetics: Formerly Bellus Medical, which offers SkinPen, Skinfuse, ProGen PRP, and Allumera. Crown Aesthetics launched ProGen PRP Advantage, an easy-to-use, single-spin system that features 15ml and 30ml tubes, yielding 7-15ml of 2x concentration PRP. With the launch of ProGen PRP Advantage, physicians will now be able to deliver PRP procedures more efficiently and conveniently.
Crown Beauty: Formerly Vita Liberata Limited, makers of Vita Liberata and NKD SKN sunless tanning beauty products.
Crown Therapeutics: A new unit comprising Blue Lizard Australian Sunscreen, PanOxyl, Sarna, etc.
TAKE FIVE: SANDI PETERSON, CHAIRMAN OF CYNOSURE AND CLAYTON, DUBILIER & RICE OPERATING PARTNER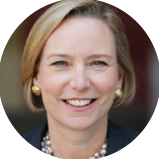 The business wire headlines came fast and furious when Clayton, Dubilier & Rice (CD&R) scooped up Cynosure from Hologic for a song and dance ($205 million in cash or a tenth of the $1.6B that Hologic paid it in 2017, to be exact) in late 2019. Now, Sandi Peterson, Chairman of Cynosure and CD&R Operating Partner, sits down with Modern Aesthetics® magazine to discuss this power move and gives us some intel on what we can expect to see from Cynosure and CD&R in the not-too-distant future.
Just the beginning
Sandi Peterson: We liked the market and category and really like Cynosure's company and leadership team. We have had success with similar carve-outs of market-leading businesses and have a long history of success with consumer products. I believe there is a huge upside opportunity in the overall aesthetic market. We understand the science of skin much better. There is so much more we can do. You will see us investing in more assets in the aesthetics space. People's personal appearances matter a lot. This has to do with emotional health, but they do want to feel their most beautiful. There is a lot we can do with CD&R investing behind this macro trend.
A great asset
Ms. Peterson: We were pleasantly surprised when we go to know Cynosure better through due diligence. When we learned why it had underperformed, we got more comfortable that Cynosure was a great asset. The extent to which the leaders are still there gave us confidence that we could carve it out and drive both performance and profitability.
Going global
Ms. Peterson: The US and Canada are now part of one North American team. We are building our International team as we move to restructure back into a global organization that is more reflective of the legacy Cynosure company. Jorge Pinedo, former Senior Vice President at Johnson & Johnson, is the new Executive Vice President of the International division.
New CEO
Ms. Peterson: Todd Tillemans is the new Chief Executive Officer of Cynosure. He is the former President of Hershey's flagship US business, generating more than $6.5 billion in annual sales. Prior to that, he held leadership positions across Unilever's skin and personal care portfolio where he helped build powerful global personal care brands, including Dove, Axe, Vaseline, Ponds, and Degree. Mr. Tillemans succeeds Erik Anderson who joined Cynosure from Hologic in 2017 as Vice President of Sales.
New Board Members
Ms. Peterson: Cynosure's former Chairman and CEO Michael Davin joined the board of directors, along with Michelle Freyre, former President of Johnson & Johnson's US Beauty business.
Revian Shares Data on Revian Red
A randomized, double-blind study of the Revian Red hair growth system demonstrated the ability of the system to successfully stop hair loss and subsequently grow new hair. Findings were presented at the 2020 Winter Clinical Dermatology Conference–Hawaii and are now available on the Revian website.
Adult men and women diagnosed with androgenetic alopecia were randomly assigned to use of the Revian Red dual wavelength, all-LED hair growth cap or placebo cap (with no light therapy) for 10 minutes per day. Among participants who were at least 80 percent compliant with the treatment protocol, use of the Revian Red system was associated with a mean improvement of 26.3 hairs/cm2 over the placebo cap. Preliminary results had shown that participants assigned Revian Red had an average of 21.3 more hairs/cm2.
As part of the study, a quality-of-life questionnaire was used to assess itching, burning and stinging, irritation, and other patient-reported outcomes. Participants scored each question on a scale from 1 (never) to 5 (all the time). Statistically significant reductions were observed in patient-reported pruritus (itch) and burning/stinging compared to sham after 16 weeks of once-daily, at-home treatment.
The mechanisms of action for improved scalp symptoms are proposed to be the anti-inflammatory effects of nitric oxide (NO) released with the patented dual wavelength light. Revian, Inc. is unaware of any previous reports of a reduction in "itchy scalp" with traditional single-color laser-based devices used to treat androgenetic alopecia.
The dual wavelength, all-LED Revian Red device demonstrated excellent safety. During the trial, there were no treatment discontinuations due to an adverse event and there were no device-related serious adverse events reported for any treatment arm.