In each issue, Modern Aesthetics® magazine asks top cosmetic dermatologists about the newest cosmeceuticals that they are offering to patients. Here, Holly Gunn, MD, a dermatologist in Birmingham, AL, talks about Bio Serum Firm from NeoCutis, which she has been recommending (and using) since its launch in 2019.
What is NeoCutis' Bio Serum Firm?
Holly Gunn, MD: I'm so excited about Bio Serum Firm. I've been waiting for something like this, as Neocutis has had two of my favorite ingredients: human growth factors and peptides. Combining them into Bio Serum Firm was genius, and now there really is no other serum like it available.
I've been recommending Bio Serum products since 2011. As soon as Micro Serum arrived in 2016, I was also offering this to my aging patients. I would use a combination of both human growth factors and peptides in my own personal routine. Knowing that human growth factors were such a great collagen producer and that peptides restore elastin made both of these skincare lines relevant to my own needs and those of many of my patients. Now that Bio Serum Firm is out, this simplifies our routine.
How do you suggest patients use Bio Serum Firm?
Dr. Gunn: Bio Serum Firm should be used twice daily for improvement of skin texture and elasticity; younger patients can even use it once daily to maintain youthful skin. Patients are noticing skin that looks plumper and more hydrated. Skin feels and looks tighter with fewer wrinkles within the first week of use. Of course, use at three or even six months will lead to even better results.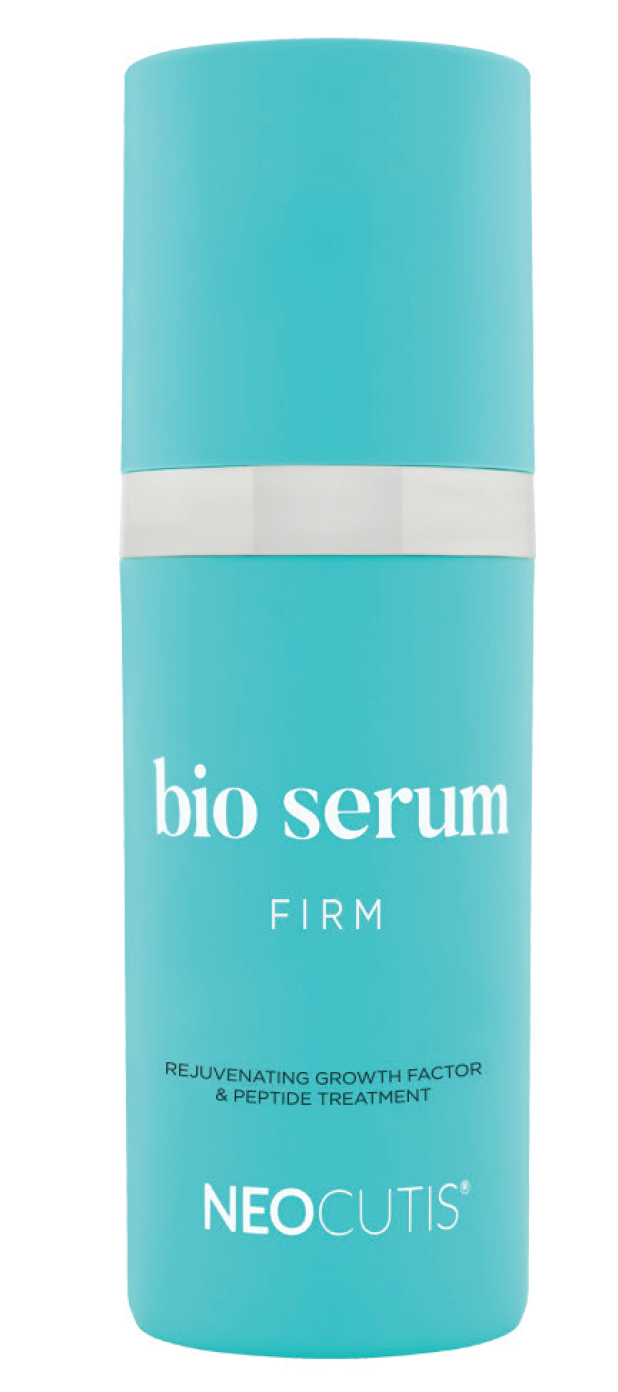 How does Bio Serum Firm compare with other products in this category?
Dr. Gunn: There really isn't any other serum like Bio Serum Firm. You can compare it to other growth factor and peptide serums, but since this has both powerhouses, there really isn't a competitor.
What procedures does Bio Serum Firm complement?
Dr. Gunn: Any skin tightening procedure can be complemented with Bio Serum Firm. The list includes Ultherapy, Thermi, Exilis, and Thermage. Even ablative and non-ablative resurfacing and microneedling patients will heal and get better results when they pair treatment with Bio Serum Firm.
How important is skincare TO your practice philosophy?
Dr. Gunn: Having the right skincare product to use in a daily routine is extremely important in order to obtain and maintain healthy skin. It's important for aesthetic physicians to choose scientifically grounded skincare for their aging patients.