Diet and Skin: Does What You Eat Matter?
You are what you eat is a nutritional mantra that has been passed down for generations. It makes intuitive sense, but can what you eat (or not eat) really give skin that healthy, youthful glow that many best-selling diet books or celebrities claim?
Not necessarily, according to Jeanine B. Downie, MD, FAAD, director of image Dermatology PC in Montclair, NJ. "I do not believe diets that claim to make your skin glow," she says. "Your skin can glow from exercise and your skin can glow from proper sleep and great products. "
That said, she adds, diets that are rich in antioxidants, Omega-3 fatty acids and lean protein like the Mediterranean diet can improve appearance by helping you maintain a normal weight, and this can have spillover effects on your skin's health.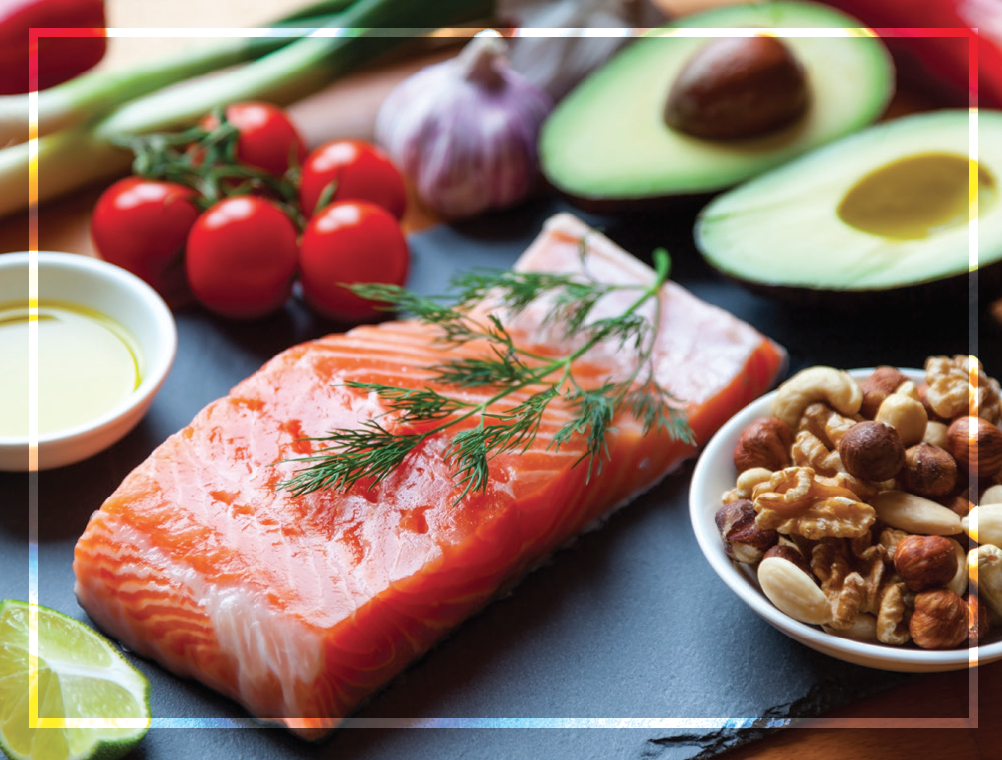 "My food plan is a low-fat, low-carb, low-sugar and a more Mediterranean-based diet with a ton of green leafy vegetables and fresh fruits," she says. "This will not make your skin flawless, but I do believe eating a cleaner diet can improve the quality of your skin."
For patients with acne, Dr. Downie does recommend a low glycemic index (low-GI) diet. "Higher GI foods can be inflammatory and therefore may flare acne, eczema, and psoriasis."
Many dietary supplements also claim to boost skin heath. It is largely buyer beware, as the FDA does not regulate nutriceuticals; some may have benefits. "I like Nutrafol for healthy, glowing skin hair and nails," Dr. Downie says.
In general, a radiant complexion goes back to the basics. "I recommend sunblock with any SPF of 30 everyday rain or shine, January through December. I reapply sunscreen at least twice a day, even if I am inside. I never pick at my skin. Finally, I do chemical peels approximately once a month to remove dark spots."
---
New Products
New Anti-Acne Launches, Cerave
CeraVe introduced Acne Foaming Cream Cleanser with Benzoyl Peroxide and a Resurfacing Retinol Serum. The Acne Foaming Cream Cleanser, developed to be the first step in the regimen, is formulated with four percent benzoyl peroxide to help clear acne breakouts and prevent new acne from forming, allowing skin to heal. The formula also features hyaluronic acid and ceramides to help maintain the skin barrier and leave the skin feeling soft and comfortable, while reducing acne with less irritation. CeraVe developed the Resurfacing Retinol Serum to serve as the second step in a regimen system. The lightweight serum with encapsulated retinol that has been clinically tested to reduce the appearance of post acne marks and pores. After use, skin tone appears visibly brighter and the skin texture is improved, helping to achieve a healthy-looking complexion. Cerave.com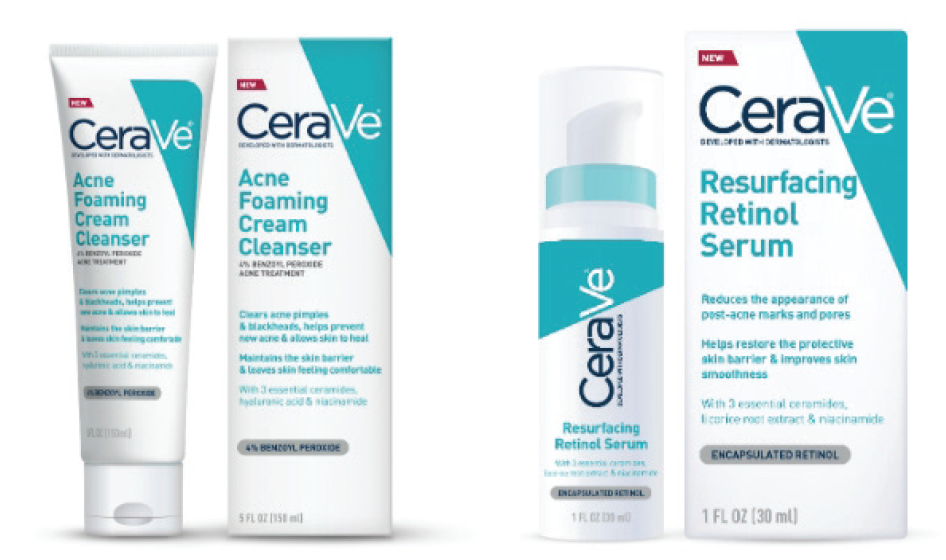 Hydroglide Revitalizing Body Lotion, Moore Unique Skin Care
Moore Unique Skin Care's new Hydroglide Revitalizing Body Lotion is now available for purchase online. Created by dermatologist Dr. Milton D. Moore, Hydroglide Revitalizing Body Lotion is the latest addition to the Moore Unique Skin Care line of sensitive skin products. "I created this revitalizing lotion to help people who need relief from skin conditions including psoriasis and eczema," says Dr. Moore. "In addition, the lotion is great for individuals who enjoy being outdoors engaging in activities such as swimming, sun bathing, cycling, and running, which can leave skin dry and irritated."
The Hydroglide Revitalizing Body Lotion is calming and soothing to the skin, and helps skin look and feel better immediately. It is effective for all skin types. It also has strong anti-aging properties, according to the company. mooreunique.com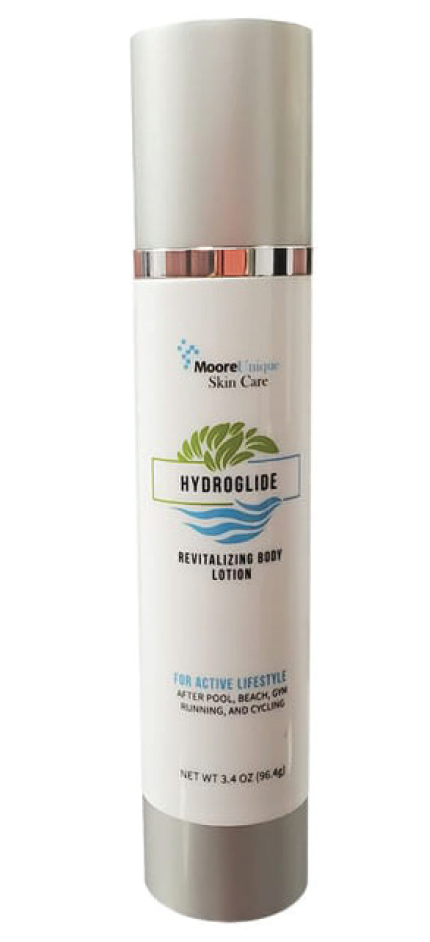 Les Essentiels Collection, Avene
Avene's new Les Essentiels collection is formulated to help combat skin fatigue, which can be caused by a combination of lifestyle factors, including stress, lack of sleep, smoking, and unbalanced diet or inactive lifestyle. It can also be aggravated by environmental aggressors. This new line is formulated to revitalize dull, dry, and fatigued skin to restore a radiant, illuminated complexion. The collection is formulated with a powerful complex: Revitalizing Red-Fruit Extract, a lipid combination derived from red currants, blueberries, and raspberries to help strengthen and restore a healthy skin barrier; Pre-Tocopheryl, a vitamin E precursor that provides a shield against free radicals; and Avene Thermal Spring Water to soothe, soften, and calm the skin.aveneusa.com
Manicure Gloves, ManiGlovz
The past decade has seen a surge in the popularity of gel manicures. Valued for their appearance and durability, there are some risks associated with gel manicures, including skin damage from the ultraviolet light used during the process. ManiGlovz offer a protective solution for skin during gel manicure treatments. ManiGlovz Founder, Kim Motola explains that she has always been a fanatic about sunscreen—not just at the beach or pool, but every day. Every time she placed her hands under the UV lights during her gel manicures, she worried if it was safe. After months of research and learning more about the effects of these lamps on the skin, but not wanting to give up her gel manicures, Motola developed ManiGlovz. ManiGlovz are sourced with the highest quality UV 50 + material to protect almost 98 percent of all UV and LED rays. Each set comes in a 4 x 6 pouch that's purse perfect. ManiGlovz.com

Edible Peptide Fortified Collagen Line, Body Kitchen
Body Kitchen has introduced a line of Peptide Fortified Collagen products. Body Kitchen is fortified with di-peptides, 39x the concentration of any other collagen on the market. Di-peptides (Hyp-Proline and Hyp-Glycine) are rare, less than 0.1% of every 100g of regular collagen, but they are amazingly powerful. Not only do they stay in the body longer, they've been proven to have a more powerful effect in rejuvenating and re-energizing our cells.
Working with Japanese scientists, Body Kitchen says it was able to learn and use their latest cellular technology to be the first to fortify collagen with Di-peptides. In addition, what really makes the difference is the body's ability to absorb and synthesize the boosted collagen. Body Kitchen is infused with Blackcurrant extract to increase its absorption and efficacy in the body. The result is a powerful and patent-pending, clinically proven collagen with whole body effects and more cell-activating power than any regular collagen on the market, according to the manufacturer. bodykitchencollagen.com