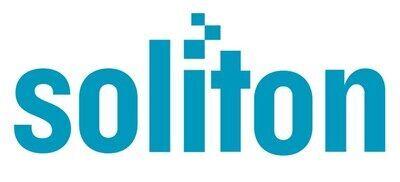 Sachin Shridharani, MD has joined Soliton, Inc's Scientific Advisory Board.
Soliton, Inc. recently filed for 510(k) premarket clearance with the U.S. Food and Drug Administration (FDA) of its second-generation Rapid Acoustic Pulse (RAP) device for the reduction in the appearance of cellulite. The RAP device was previously cleared by the FDA as an accessory to a 1064 nm Q-switched laser for tattoo removal of black ink on patients with skin tones on the Fitzpatrick scale between I and III.
"There is a significant unmet demand for a noninvasive, painless treatment for cellulite that is effective and has no bruising and minimal to no patient downtime," says Dr. Sachin Shridharani, a Manhattan-based plastic surgeon and founder of LUXURGERY,
in a news release. "I feel Soliton's technology has tremendous opportunity once it is approved for this indication. The mechanism of action appears to be unique, and I am excited to work with the Company on other indications this technology may be able to address."
The RAP technology delivers rapid pulses of acoustic shockwaves at repetition to induce fibroblast production of collagen and smooth cellulite.
"Dr. Shridharani is an extremely talented and accomplished medical professional, and we are elated to have him join our Scientific Advisory Board. As Soliton plans to include high quality plastic surgery offices in the US commercialization of our RAP device, his extensive experience in aesthetic plastic surgery and leadership in innovative cosmetic practices will prove invaluable," adds Christopher Capelli, MD, founder, President and CEO of Soliton.