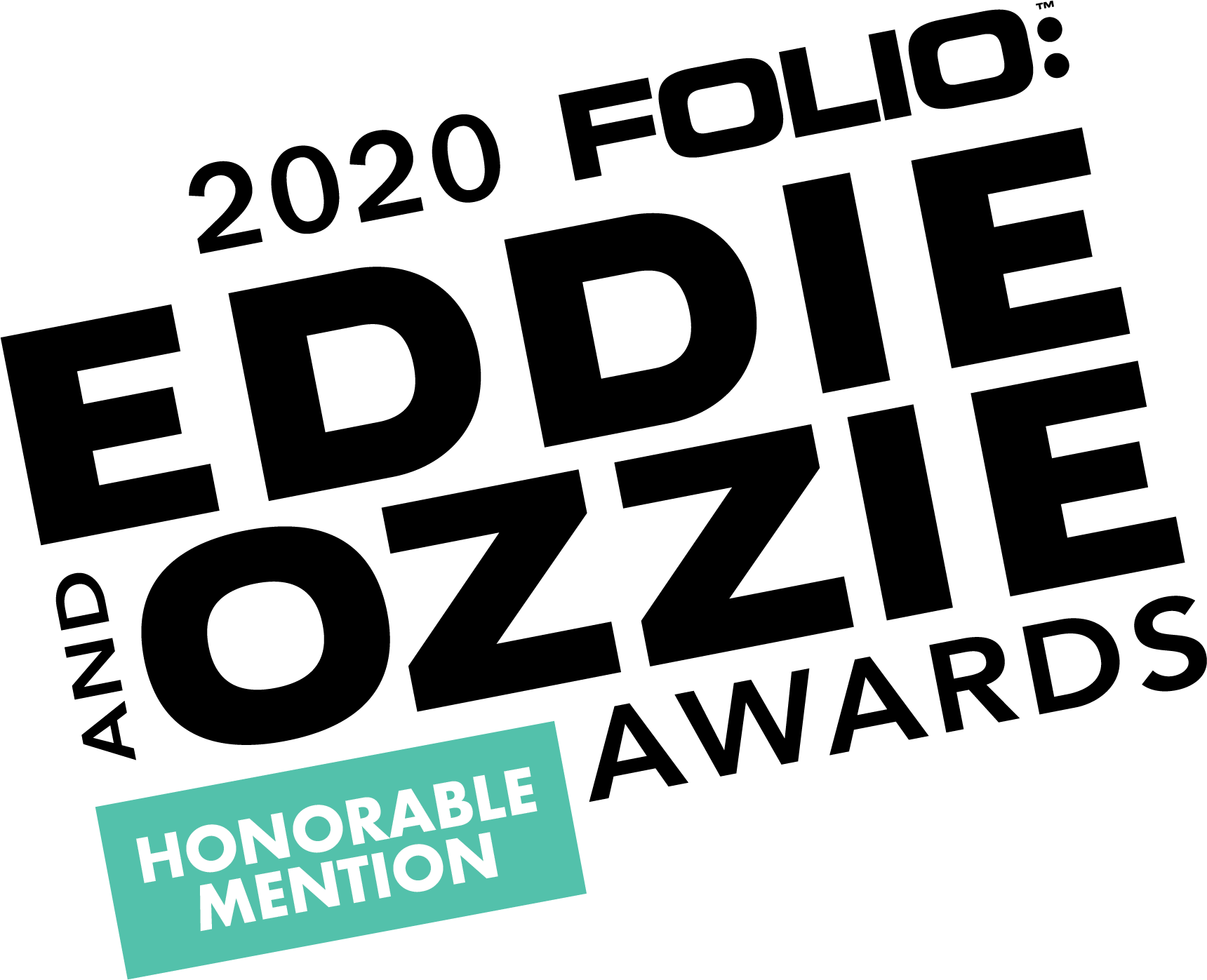 Bryn Mawr Communications III, LLC is pleased to announce that Practical Dermatology® magazine and sister publication Modern Aesthetics® magazine took home two Honorable Mentions from Folio: Magazine's 2020 Eddie & Ozzie Awards, including a nod for Editorial Team of the Year.
Each year, Folio's Eddie & Ozzie Awards provide media professionals the opportunity to showcase their best editorial content, designs, marketing initiatives, digital products, and people. This year's list of 300 winners was narrowed down from more than 2,500 entries.
The Practical Dermatology®/Modern Aesthetics® Editorial Team—Editorial Director Paul Winnington, Managing Editor Stefanie Tuleya, Digital Project Manager Elisa Damato, and Editor-at-Large Denise Mann—received honorable mention for delivering top-quality editorial content in print and online. Specifically, the team was recongizned for driving steady traffic increases on both ModernAesthetics.com and PracticalDermatology.com, introducing innovative new video programs, including Dermatology Dispatches and Coping with COVID-19, as well launching compelling new features across both print publications.
"It was a banner year for the publications, and we are thrilled that the judges recognized the quality of our content and the hard work and effort the team puts in to creating content that resonates with our audiences," says Mr. Winnington.
The team also scored an Honorable Mention for Series of Articles: B2B/Healthcare/Medical/Nursing for coverage of diversity, gender equality, and inclusion in dermatology and aesthetics. The coverage was the basis of the January/February 2020 "All Together Now" issue of Modern Aesthetics® magazine and included an article by Jeanine B. Downie, MD, FAAD, director of image Dermatology PC in Montclair, NJ. Dr. Downie urged core aesthetic specialists to participate in mentorship and activism to increase interest in dermatology, plastic surgery, facial plastic surgery, and oculoplastic surgery as medical specialties for Black and Hispanic medical students and to improve the experiences of patients of color. Other articles in this series included a panel discussion on gender equity in aesthetic medicine and a board forum on inclusive practice.
"Diversity should be encouraged at all times. In medicine, diversity is critically important, as we will treat our patients better, learn more from clinical trials that include all ethnicities, and become better physicians if we learn from a diversity of opinion and points of view. We are educated, we all need to have open minds," says Dr. Downie. "Currently, dermatology is one of the least diverse fields in medicine, so we need to push harder to get increased diversity in the field of dermatology."
"We are thrilled to be recognized for our editorial excellence," says Rick Ehrlich, Group Publisher for Dermatology and Aesthetics. "We are a small but mighty team that always strives to do our best, and we are really excited about what's to come in 2021."
Click here to view all winners and honorable mentions.
ABOUT PRACTICAL DERMATOLOGY®
Practical Dermatology® is the monthly publication that provides coverage of medical care, cosmetic advancements, and practice management for clinicians in the field. With straight-forward, how-to advice from experts in various fields, we strive to enhance quality of care and improve the daily operation of dermatology practices. Practical Dermatology® is a BPA Worldwide certified publication.
ABOUT MODERN AESTHETICS®
Modern Aesthetics® magazine delivers expert advice on patient care and practice development for core aesthetic physicians. With content by and for clinicians, each edition offers unique perspectives and pearls, while reporting the latest developments in minimally-invasive aesthetics—from skincare to advanced procedures. Leaders from the core specialties help clinicians successfully integrate new technologies into practice by sharing success strategies.