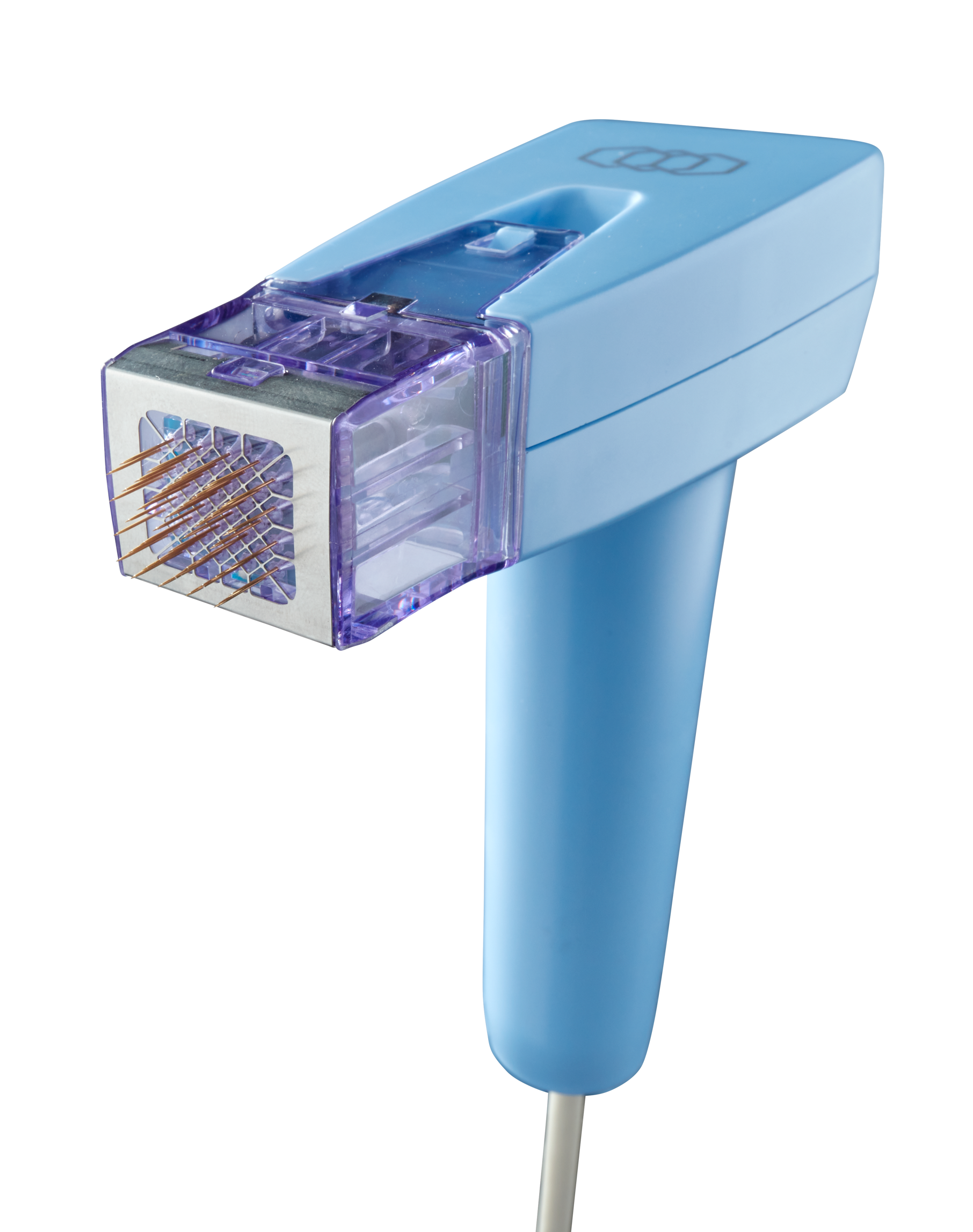 InMode Ltd. is introducing the Morpheus8 Body handpiece and Morpheus8 Platform.
Morpheus8 Body is a full-body fractional technology that delivers RF energy up to a thermal depth of 8mm (7mm pin depth + an additional 1mm thermal profile), with its 40 gold-coated pins. The new Morpheus8 Body will be launched on a new Morpheus8 Platform, a workstation complete with dual handpieces and four fractional tips with different microneedle configurations (Prime 12 pin, Resurfacing 24 pin, Morpheus8 24 pin, and Body 40 pin). The platform includes the Morpheus8 Prime for the treatment of delicate areas with high tissue curvature and the Morpheus8 Body for large zones.
"The addition of these new treatment modalities can provide a customizable, full-body solution for each patient," says Shakil Lakhani, InMode President of North America, in a news release.
"Morpheus8 has become a standard treatment in my clinic," says Dr. Stephen Mulholland, a plastic surgeon in Toronto, Ontario, Canada. "Whether I use it as a stand-alone treatment for tightening and smoothing of the skin or combined with one of my other treatments, it is my go-to treatment for patients looking for significant, but non-surgical, remodeling improvement."